5 Tips for Property Managers Working With Self-Directed IRAs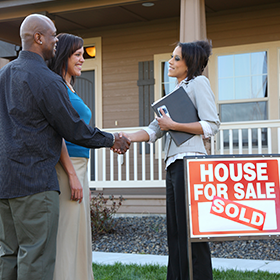 Estimated reading time: 1 minute 50 seconds
Having real estate in a self-directed IRA has many benefits, especially if the property is an income producing property. Although there are ways for IRA holders to manage the property themselves, many choose to hire the expertise of a property manager to manage the property. This is not only to protect themselves in the process of finding good tenants, but also to avoid violating the IRA prohibited transaction rules. Here are tips for property managers to increase their understanding of these types of arrangements to attract IRA holders in using their services:
1. The IRA owns the property and not the IRA holder themselves
All rent checks must be paid back to the IRA and not the IRA holder (e.g., The Entrust Group, Inc. FBO John Smith Account #12345)
All tenant contracts must be between the IRA/property manager and tenant
2. All fees and expenses must be paid from IRA funds
Examples:

Taxes and insurance
Property manager fees
Maintenance
Utilities
Upgrades

If there is a lack of funds, the IRA may not pay expenses out of pocket
Need to maintain a certain level of liquidity/cash in the account
3. Services performed on property must be arm's length
The IRA holder may not participate in maintaining the property, nor perform services
Disqualified persons are also prohibited which include the IRA holder's:

Parents and grandparents
Spouse
Children, grandchildren and their spouses
4. Establish a relationship with the IRA custodian/trustee
Know the services provided by the custodian/trustee
Know the contact information of the custodian/trustee

Remit rental checks to the IRA custodian
Know how to title checks payable to IRA (e.g., The Entrust Group, Inc. FBO [Client Name] Account # [Entrust Acct. Number])
5. Make it easy for IRA holder to do business with you
Some custodians/trustees provide education. Get educational resources on IRA rules
Research vendors that would accept payments via methods available through custodian/trustee
Example: myDirection Visa® Prepaid Card
Forecast potential property expenses/fixes to avoid surprises for the IRA holder
Know your market-reduce property vacancy
List your services in writing with fees
Knowing these tips will help you avoid surprises when engaging with IRA-owned income producing properties. Take advantage of the tools and education provided by some custodians and trustees and establish a certain level of expertise to show your value as a property manager. For more educational information about self-directed IRAs and how they work, please visit our Learning Center.