5 Steps to Take Before Retiring Overseas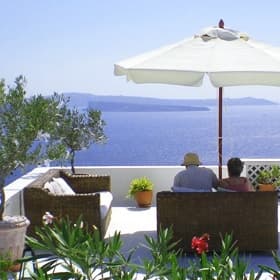 Estimated reading time: 3 minutes
Retiring overseas may be a great idea, but there are various steps you should take before making your final decision.
1) Prioritize
Prioritizing what matters most to you should be your first task if you want to retire overseas. Make a list of things that matter most and figure out what order they follow in terms of importance.
Keep in mind that no location will be perfect. Determine which benefits are the most important to you. If you are working with a limited budget, the cost of living may be the most important aspect of figuring out where you want to live.
You may desire an urban setting where there are various entertainment options and the conveniences you need are easily accessible. Alternatively, you may benefit from the solitude that exists in more rural settings.
Whereas some people need to have an internet connection to avoid feeling cut off from the world, you may be perfectly happy reading books with the time that would usually be spent online.
2) Assess Your Healthcare Needs
Before you move overseas, you will need to assess your healthcare needs. What quality of care will you require? Do you have any problems that would require specialized facilities? Do you need any medications or treatments that are not available in some places?
A common challenge when retiring overseas is finding quality healthcare at reasonable prices. If you are considering enjoying this phase of your life in another country, you must perform the required due diligence on your future healthcare needs.
Thoroughly contemplate what your healthcare needs are currently, and what they could be further down the line. You should also consider what expenses you might encounter in treating these needs.
3) Start with Renting
It might be a good idea to put off the long-term financial commitment of buying a home overseas if you have not yet spent a significant amount of time living there. You can mitigate the risk of purchasing property in an area where you won't be happy by first renting a place in that location.
Even if you buy a home in a country which seems to be the best possible fit for you, you may be in the wrong city. You might even be better off waiting to find a better place in your municipality. It is important that you perform the needed due diligence to ensure you will be happy with your living situation during retirement.
4) Seek Tax Advice
Once you have decided where you want to retire, consult the appropriate financial experts to ensure you have knowledge of local tax laws. By meeting with the right tax experts, you might be able to find substantial savings on your tax bill.
You might be better off speaking with local tax professionals before you move, as adopting certain strategies before moving to your retirement location might result in the knowledge of additional tax savings.
5) Determine Your Retirement Income
The income you need to live comfortably will help you determine where you can retire. Kathleen Peddicord, publisher of LiveAndInvestOverseas.com, which has retired Americans living in foreign nations as its primary market, told the Miami Herald that having an income of $3,000 per month or less when you retire will leave you with few places to live comfortably.
If you are still in the process of saving the funds you will need to retire, connect with a network of professionals who can educate you on retirement strategies and investing options.Call one of our trusted specialists today.