3 Ways to Supercharge Your Small Business Retirement Plan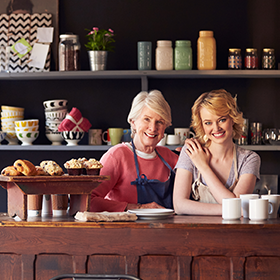 Estimated reading time: 2 minutes
Do you know which self-directed retirement plan could be right for your business and retirement goals? Whether you're self-employed, with a staff of 1 or 100, these self-directed IRAs offer two big incentives to encourage business owners to make retirement saving a priority: significant tax benefits and the freedom to choose your own investments. Choose from the traditional stocks and bonds, as well as a wide range of alternative investments, such as real estate, gold, and private stock. Here are your plan options:


1. SEP IRA (Simplified Employee Pension Plan)
You, as the employer, make a tax-deductible contribution to SEP IRAs owned by your eligible employees. You have the flexibility to change the amount of the contribution from year to year, and you may qualify for a tax credit for part of the cost of starting the SEP plan. Just like any IRA, the assets in the SEP IRA grow tax-deferred. Your employees can take their SEP IRAs with them if they move to another employer.
2. SIMPLE IRA (Savings Incentive Match Plan for Employees)
You choose to either match contributions dollar for dollar up to 3 percent of the employee's compensation or make a non-elective contribution of 2 percent. Your contribution does not vary from year to year and is mandatory. Employees also have the option of making contributions on a pre-tax basis—giving them another incentive to save. Same as any IRA, the assets grow tax-deferred. If your employees move to another employer, they can take their SIMPLE accounts with them. You may qualify for a tax credit for part of the cost of starting the SIMPLE IRA.
3. Individual 401(k) Plans
Individual 401(k) plans are designed for small businesses that have no employees other than the owner, their spouse(s) or partner(s). They work the same way as other employer-sponsored 401(k) plans. Since there are no employees, nondiscrimination tests, which are typically associated with regular 401(k) plans, are not applicable.
The Positive Impact of Planning
Two-thirds of small business owners say sticking to a well-defined financial plan has had a positive impact on their ability to save for retirement. More than one in four would like a better understanding of their options and would like to find a knowledgeable financial advisor or retirement plan administrator. Those who already work with a financial professional to craft those plans look for advisors who have integrity, are trustworthy, knowledgeable, experienced, and who listen to their needs.
To discover how self-directed retirement plans can help you save time and money, contact us today to set-up a free consultation.