A Day in the Life: Client Services at The Entrust Group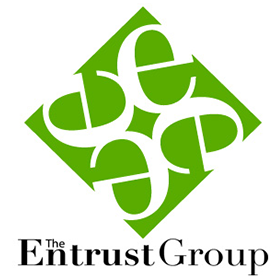 Estimated reading time: 2 minutes
Our new blog series "A Day in the Life" takes a closer look at Entrust's company culture and gives you a peek into how we work for you.
This month we feature our Client Services team, which focuses on providing a long list of services for our clients including: receiving and troubleshooting calls, corresponding to questions via email, researching inquiries about accounts, helping fill out forms, mailing tax forms, and more! These are all very important tasks conducted by the Client Services team which aide in supporting our clients every step of the way.
The Client Services team works hard to make sure our clients are happy and all their account questions are answered.
Here's what Mohammed Khan, Entrust's Client Services Manager had to say about the Client Services team during an exclusive Q&A.
Q: How are things over at Entrust's Client Services department?
A: Clients Services (CS) has been doing great! I'm excited about reaching our highest service capacity with our team this year.
In my opinion, the CS team is doing a great job at handling challenging calls. I've listened back on some recorded calls for quality purposes, and I can honestly say they are very professionally handled. The team engages clients in a professional manner, and the clients really enjoyed conversing while getting their account questions answered. Generally, the range of work in this type of department can be challenging, and professionals with a particular skill set will ultimately succeed.
We always emphasize that "client services" as an act, is a team effort. This includes everyone at Entrust, and by that I mean every department. I feel like it's everyone's job to make sure our clients are happy. A client's success is our success! This only happens when all departments contribute equally, in a collaborative effort.

Q: What qualities do you think someone needs to possess to succeed in a Client Services role?
A: For this team, you definitely have to be a go-getter with great people skills. It's a fast-paced environment where you can't avoid the phone calls. You must be willing to talk to people and take on their questions or issues as a challenge. In the CS team, we are expected to know a little bit of everything, from every department – anything from our Entrust Client Portal to how we process our paperwork.
Q: What challenges have you experienced in the Client Services department?
A: Every day is a learning experience, and every day you learn something new. The way I see things, there's really no end to knowledge. Some of these challenges will always be there because there's no such thing as a "perfect environment."
When I started at Entrust, I had no experience with retirement accounts. I came from a background in HRIS and Learning & Development. I knew nothing about the industry. As soon as I started, little by little, I learned a lot about this industry.
We have great resources available online on our website, in our Learning Center and in person, including all the industry experts we sit with every day.
Q: Any additional comments you'd like to add?
A: In closing, I'd like to thank my entire team. They are fantastic and are true client services ninjas! They are always getting compliments from clients, and clients have been so happy to conduct calls with them. The response times have improved overall since last year and we now have a complete team! The motto on the CS team is "One team, one way!" They do a fantastic job every day and I am proud to be a part of this team.
The Entrust Group maintains nationwide offices that are staffed by professionals with first-hand experience related to Self-Directed IRAs, real estate and financial services. We take pride in providing educational resources through our Learning Center to help clients and professionals understand the broad spectrum of investment options, regulations, and requirements, and the benefits of self-direction.
To learn more about The Entrust Group, visit the contact us page.