Achieving Financial Security Through Diversification and Due Diligence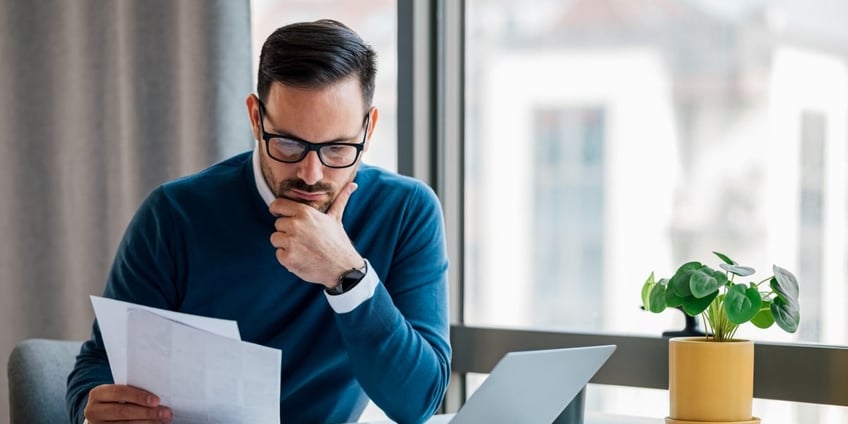 Estimated reading time: 4 minutes
"I really wanted to be able to drive the bus. Opportunities were coming to me, and I wanted a way to participate."
Michael Fredrick is a seasoned investor who has navigated the evolving world of finance for over four decades. His story is a testament to the power of curiosity, diligent research, and the role that self-directed IRAs (SDIRAs) can play in expanding investment horizons.
In this article, we'll explore the beginnings of Michael's investing story and chart his path to achieving financial success through real estate and private equity assets held in his SDIRA.
From Cookie-Cutter to Curiosity
Michael's investing journey began as many do, investing in stocks and bonds.
After finishing college, he got a job and began contributing to his employer's 401(k) plan. His initial portfolio comprised what he describes as "cookie-cutter, standardized, off-the-shelf products." These investments served as the starting point of his financial journey.
As he delved deeper into the realm of investments, he became increasingly aware of alternative investments. It was during this period that he encountered a notable challenge: the inability to access these alternative assets with his retirement funds. This challenge fueled his curiosity, prompting him to explore avenues for diversification beyond stocks and bonds.
"The main driver for me to explore self-directed IRAs was just to take more control of my overall portfolio," Michael said. "Entrust was a really great opportunity for me to diversify my [portfolio] into alternative asset classes."
Encountering Alternative Asset Opportunities
Michael's professional background played a pivotal role in shaping his investment acumen. His career brought him into contact with a diverse array of individuals, particularly business owners and entrepreneurs. These encounters allowed him to delve into the minds of those who had launched and managed successful ventures.
Over time, Michael developed a keen understanding of what drove entrepreneurs and what factors contributed to their success. He recognized the value of this knowledge and the insights he had gained through his career.
In his travels and interactions, Michael discovered valuable investment opportunities. He met individuals, listened to their stories, and delved into their backgrounds. He found himself yearning for the opportunity to invest in the ventures he encountered.
Making His First Investment
After opening his SDIRA, Michael embraced his role as a dedicated researcher. He sought to develop a deeper understanding of the leadership involved with each new opportunity.
"In the public markets, there's tons of data but I didn't have intimate knowledge of the people and their plan," he said. " In these cases, I was looking at track records, checking the performance of past investments, seeing how they positioned future investments, and getting a read on how they conducted their business…"
His first self-directed investment centered on a real estate opportunity. Michael's confidence in this endeavor stemmed from his intimate knowledge of the leadership team, enabling him to forge a deeper connection with the investment compared to his previous stocks or bonds.
"Everybody has a story," he said. "I was fortunate to find a really successful group of operators in the real estate space… I could have bought a stock that mimicked the real estate [performance] but I had confidence in knowing the individuals, their strategy, track record… I thought the return would be better knowing the individuals, so I was fortunate to participate and have some success with them."
Self-Directed IRAs: The Basics Guide Learn about your investment options, Self-Directed IRA rules, and much more! Download Now
A Dedication to Due Diligence
In evaluating all investment prospects, Michael meticulously scrutinized track records, assessed past performance, and gained insights into their business practices.
In his quest for due diligence, Michael was unafraid to pose probing questions and explore potential risks. He acknowledged the inherent uncertainty in all investments but believed that comprehensive understanding and direct communication were powerful tools. This approach brought him a level of comfort and confidence that surpassed traditional investment avenues.
From Michael's perspective, SDIRAs offer a crucial advantage: the ability to connect with the leadership teams and essential operators who manage his selected assets. While traditional investments offer value, they often lack the level of insight and understanding that comes with real estate or private equity. For Michael, the ability to personally connect with individuals he knows within these investments is a game-changer.
"I can pick up the phone and say, 'Hey, how are we doing?'", Michael said. "Even outside of the quarterly investor calls, there's somebody there that you can talk to that can say, 'Hey, the company's doing great, this is what's happening,' or, 'We're hitting a rough spot, we're doing some reorganization, and we're changing up the strategy."
This direct access provides invaluable transparency into the company's performance and strategies. However, he remains cautious and advises on the importance of diversification. While the potential returns in this space can be substantial when executed correctly, he underscores that the risks are also elevated.
Balancing Risk and Reward
Like any investor, Michael faced challenges. He understood the importance of staying diversified and not overloading his portfolio in a single asset class. While real estate and private equity had performed well for him, he recognized the need for prudent risk management.
In Michael's experience with self-directed IRAs, he identifies challenges primarily centered around the allure of various investment opportunities.
"Everything seems attractive when they make the presentation," he said. "I approach [my decision-making] with the same kind of asset allocation discipline that I did with my stocks and bonds, to ensure that no part of the portfolio becomes overweighted."
Finding an SDIRA Provider He Can Trust
Michael's dedication to due diligence isn't confined to his investment options. He applied the same level of rigor and scrutiny when evaluating his SDIRA provider.
He chose Entrust due to the exceptional customer service he experienced, emphasizing that speaking to a real person who could address his questions and concerns made all the difference. It provided him with confidence and ease in navigating the SDIRA landscape.
"When you call Entrust, somebody picks up the line and says, 'What can we help you with?' And they solve it right there," he said. "I find that to be a real plus…Their customer service has been spectacular. Time is money, and it's great to have a company that recognizes customer service is a real tenet of what they're offering."
Michael's positive experience was further enhanced by the presence of dedicated individuals like Reema within Entrust's support system. He found their assistance invaluable in navigating the intricacies of SDIRAs, particularly when it came to paperwork and initial setup.
Offering Encouragement to SDIRA Hopefuls
Michael's portfolio includes real estate and private equity, assets he is comfortable with due to his knowledge and relationships. He remains open to new opportunities, particularly if they come from individuals and businesses he knows and trusts.
His journey is a testament to the possibilities that SDIRAs offer. Through a belief in personal investing and dedication to due diligence, Michael diversified his portfolio while maintaining control and confidence in his choices.
"Don't be afraid to jump in the water and do it," he said. "Do your due diligence. Make sure that you stay diversified. Ask a lot of questions… But I think it makes sense to put some level of a portfolio into these asset classes that come available through Entrust."
If you're ready to take control of your retirement funds, open your SDIRA today. All you need is a government-issued ID and 10 minutes of your time. Not sure whether you'd be a good fit for self-direction? Talk to one of our SDIRA experts today.
Or if you want to learn more about how to take control of your retirement funds, download our SDIRA Basics Guide. Inside, we've outlined specific assets that your SDIRA can and can't invest in, and included a simple, three-step process to opening your account.