Demystifying Self-Directed IRAs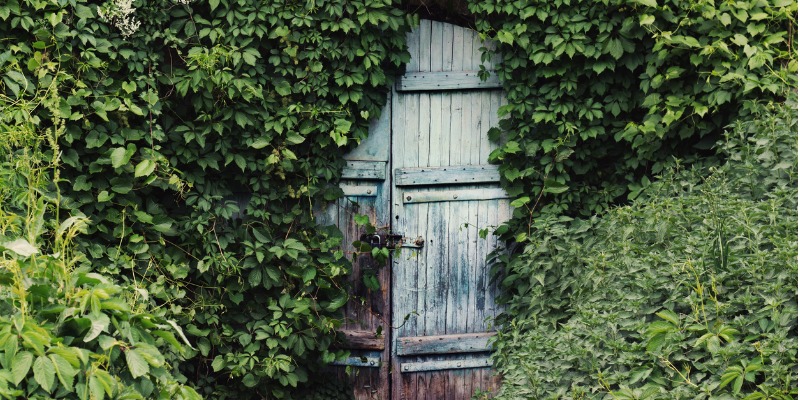 Reading time: 4 minutes
"What's this new kind of IRA I keep hearing about—the Self-Directed IRA?" is a question we hear often at Entrust.
The fact is, this type of arrangement has been around since the inception of IRAs in 1975. A Self-Directed IRA is no different than any IRA available to the public. To better understand the term "self-directed," let's start with the basics of what an IRA is.

An individual retirement account, as defined by section 408 of the Internal Revenue Code, is a valid trust "created or organized in the United States for the exclusive benefit of an individual or his beneficiaries" for the specific purpose of saving for retirement. The typical benefits or incentives include tax deferment of earnings on investments, potential tax deductions for Traditional IRAs, and potential tax-free distributions of earnings on Roth IRAs.
As you may have concluded, an IRA itself is not an investment. It's merely a retirement account shell. Investments under this shell allow any contributions made to these accounts to take advantage of the tax benefits afforded by federal tax law, such as tax deferment of earnings and potential tax deductions.
The best part is that state laws have adopted the federal tax benefits, making it advantageous for the taxpayer on both federal and state levels.
Typical institutions that offer IRAs are companies that offer investments such as banks, credit unions, investment brokerage firms, mutual fund companies, and insurance companies, to name a few. IRAs at these institutions usually limit the investment choices an investor can make, such as certificates of deposit (CDs), money market accounts, stocks, bonds, mutual funds, annuities, or whatever the primary investment offerings are at the financial institution.
Some investments chosen by IRA holders may be turned away by these institutions if they are not among the investments the institution offers or if the institution does not provide the services needed to hold the different type of investment.
The IRS requires that all IRAs be maintained by a qualified service provider, often called a trustee or custodian. There must also be a document since an IRA is a trust.
The most common document used by Self-Directed IRA service providers to create IRAs is the IRA Model Custodial Accounts Agreement (Form 5305-A). This document is provided by the IRS and the Custodian includes additional language pertaining to their services and policies.
A Self-Directed IRA provider, like The Entrust Group, welcomes all assets allowed under the Internal Revenue Code, including alternative assets. Self-directed service providers typically do not sell or recommend or give advice on any investments. This gives you, the IRA holder, the freedom to choose the investments you are familiar with or believe will provide the return you desire. This includes a long list of assets, such as real estate and precious metals.
As an example, an individual has located a piece of real estate they would like to purchase using their IRA dollars. A traditional institution such as a bank or broker dealer may turn away the investor. Not because real estate is a prohibited investment, but because non-self-directed IRA custodians are not set up to accommodate such an investment under their IRA program.
Self-Directed IRA providers offer an opportunity for IRA holders who want to diversify some of their retirement plan dollars into investments that other IRA providers cannot support. The Self-Directed IRA provider will not only offer the documents required to create the retirement plan shell account, they will also hold the investment under custody to maintain the tax-deferred status of the investment.
The term "self-directed" transfers the responsibility to the IRA holder for choosing investment assets owned by the IRA. This includes the responsibility to conduct proper due diligence before making the investment. Keep in mind that the IRA holder is in the driver's seat. If the IRA holder needs assistance to understand the risks and rewards of a particular investment, tax or legal related questions, they are highly encouraged to seek the assistance of a tax or legal advisor, as Self-Directed IRA providers are just there to support, not offer such advice.
Another aspect of due diligence that Self-Directed IRA holders need to be aware of are the prohibited transaction rules.
Congress wrote Internal Revenue Code 4975 to avoid conflicts of interest between IRAs and their owners. These rules were put into place so that IRA holders cannot benefit personally directly or indirectly from investments under an IRA while the investment is within the IRA.
For example, an IRA holder and their family members cannot live in a property held by their IRA. Another example would be an IRA holder who owns a majority share of a company; that individual cannot use their IRA loan money to invest in the company.
Review the prohibited transactions rules here.
There are also investments in a Self-Directed IRA that could cause taxation and additional reporting called Unrelated Business Taxable Income. Since an IRA is a tax-exempt entity, if the IRA investment receives income derived from a trade or business, that income is taxable to the IRA. This requires the IRA to acquire its own EIN and file a tax return using IRS Form 990-T to declare and pay such tax.
There are great opportunities in investing your retirement funds into a broader array of investments outside of the traditional stocks, bonds and mutual funds. Self-Directed IRAs make such opportunities possible.
Learn what sets The Entrust Group apart from other Self-Directed IRA providers and why we're a leader in our industry here.