Entrust Employee Spotlight: Rachel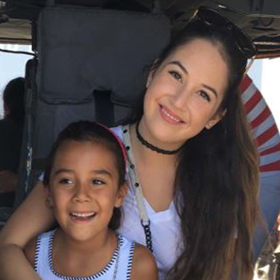 Estimated reading time: 1 minute
Meet Rachel, she works as an Administrative Assistant at The Entrust Group and has been with the company for 5 months. She enjoys her colleagues here at Entrust, and feels like everyone is very informative and takes the time to explain things if needed.
The most common question she comes across at Entrust includes "how do I fill out this form?" Rachel has learned about self-directed IRAs more than ever since working here, and most recently, she learned that Roth IRAs are at times more popular than Traditional IRAs. Interesting!
On her free time, Rachel loves to eat Sushi (nom nom nom), enjoys going to the gym, loves cooking new recipes and being outdoors. That probably works out great for her because Rachel was born and raised in Orange County. A place which has some of the best beaches in the nation! In addition, she loves the weather in California, including the few rainy days Orange County gets. However, being able to spend all weekend outdoors, enjoying the sunlight, is what she prefers. A fun fact about her: she played piano for five years and played soccer for eight years. What diverse talents she has!
Rachel's colleagues would describe her as punctual, attentive and determined. She has a delightful demeanor and is always a pleasure to work with. That's why she's taken the spot for November's Employee Spotlight at The Entrust Group.
To learn more about employees at The Entrust Group, please visit our Entrust News page here.