Employee Spotlight: Brittanie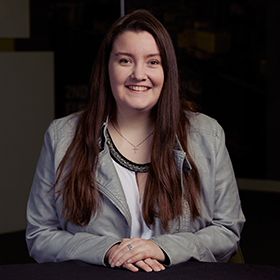 Estimated reading time: 1 minute
Meet Brittanie, she's an Administrative Assistant at The Entrust Group and has been working with the company for 6 months. Her favorite thing about working at Entrust includes the diversity of people among the staff. We have all types of backgrounds, ethnicities, and ages at Entrust and we take pride in having such a diverse bunch!
When asked about her special skills, Brittanie says that she's a quick learner and likes to help people in any way she can. That's why you can always find her at the front desk smiling and conversing with everyone in the office. The most common question Brittanie comes across at Entrust is "How is your day going?" After starting at Entrust she has learned one thing in particular: "Not all IRAs are created equally!" Her favorite hobbies include eating mexican food, and lots of reading. On her free time she also loves attending concerts with her best friend. Here's a fun fact about her: she's been to 40 out of the 50 states, and 12 countries! However, her roots are in the Bay Area and this is where she grew up. She loves the diversity, various cultures and events that take place in the Bay Area. She loves how there's always something to do during the weekdays or weekend.
We enjoy having Brittanie at Entrust because she's always willing to help any department with all types of administrative tasks. She keeps a very enthusiatic attitude and loves to laugh. Being polite and helping comes naturally to Brittanie, and that's why she's a part of our employee spotlight for the month of September!
To learn more about The Entrust Group and it's employees, please visit our team page here.