Employee Spotlight: Jeremy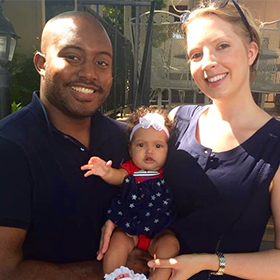 Estimated reading time: 1 minute 30 seconds
Meet Jeremy, he is currently a Business Development Manager at Entrust and is based out of our Texas office. He's been working with the company since October 2015, and really enjoys the people he works with. "The connection that we get to have with our clients is great. Helping them achieve their retirement goals is something that I can be proud of", he says.
As a Business Development Manager, Jeremy is responsible for educating people about the benefits of using self-directed IRAs. Jeremy began working in the financial services industry with Merrill Lynch while finishing his undergraduate degree. After graduating, Jeremy relocated to the Austin, Texas area where he worked with a local registered investment advisor.
The most common question Jeremy comes across on the job includes "Can I or my child live in the house that I buy with my IRA?" Clients are always proposing this question, and Jeremy usually has to let them down easy because it would not be allowing acccording to regulations. Living in your investment home would be considered a prohibited transaction.
When asked about some of his special talents, Jeremy said he's pretty good at grilling. He enjoys the summertime by firing up the grill and having a few friends over. When asked about his favorite food, he surely enjoys a good steak (of course, he's a Texan and grew up there.) While in the military he had the chance to live in a few different places, and he could not imagine living anywhere else except Texas. On his free time he loves to make people laugh. He says laughter draws people together.
You can register to attend Jeremy's in-person events in the Texas area, or his national online events, through our Learning Center.