Entrust Employee Spotlight: Mandee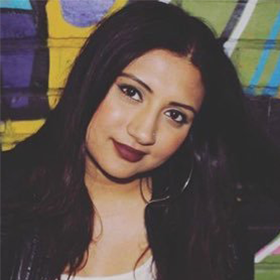 Estimated reading time: 2 minutes
Meet Mandee, she's the Content Editor and Social Media Specialist at The Entrust Group and has been with the company for one year and seven months. Mandee really enjoys working at Entrust because of the amazing people she's met on the job. She has grown close with co-workers from different departments, and this makes her work environment enjoyable. In addition, she loves the location of the office. Entrust is located in the heart of downtown Oakland, so there are many things to do in the area which she loves exploring after work.
The most common question she comes across at Entrust includes: "What does the marketing department do?" Everytime she hears this question, it makes her laugh, and she goes on to explain the purpose of digital marketing and it's different avenues. She's always happy to educate others about how marketing works. A random fact she knos about the IRA industry is: social media engagement for the the financial services industry is proven to be low. Good to know!
Her special skills include being a social media ninja, current events and news junkie. In addition, she has a vast knowledge of music and pop culture trivia, especially if it's from the 90's decade! Mandee's favorite type of food is Mexican, Indian and Mediterranean. She loves tasting burritos, chicken tikka masala and hummus from different resturants and reviews them on Yelp for fun! Her other hobbies include writing, making digital art, building music playlists on Spotify, and attending music shows.
Mandee was born in Punjab, India and came to California at the tender age of one. She has lived all over California including Santa Clara, Sacremento, San Jose, Fremont, Orange County, Long Beach, and Hayward. She is one proud Californian, and loves everything about her state including the relaxed culture, beaches, city life and nature.
A fun fact about her: "I used to be a radio DJ from 2009-2011 for my own radio music show. Being on air was the best feeling ever and I really miss it!"
Thank you Mandee for taking part in our Entrust Employee Spotlight. We enjoy learning more about our employees and what makes them so unique. To learn more about employees at The Entrust Group, please visit our Entrust News page here.