Entrust Employee Spotlight: David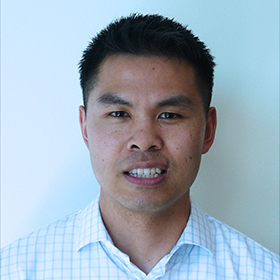 Estimated reading time: 2 minutes
Meet David, he has been with The Entrust Group for 3 years as a Cash Management Associate. David enjoys the staff, friendly environment and client interaction at Entrust. David's special skill include adaptability, staying calm under pressure, mathematics, automotive repair, incredible golf skills, cooking, poem writing and the ability to make anyone laugh. Here are a few more questions we asked David to get to know him better:
What is your favorite type of food? Breakfast food, seafood, all Asian food and ice cream.
Do you have any hobbies? Water painting, kayaking, cycling, camping, sailing, and hanging out with my brothers.
Where are you from originally? Bay Area - Oakland
What do you enjoy about living in your state? All the national parks and beaches we have within 20 miles. The number of places we explore and things to do.
A fun fact about you: I was on a choreography team and performed for two years.
Thank you David for taking part in our Entrust Employee Spotlight. We enjoy learning more about our employees and what makes them unique. To learn more about employees at The Entrust Group, please visit our Entrust News page here.
To provide personal service, Entrust maintains local offices that are staffed by professionals with first-hand experience related to self-directed IRAs, real estate and financial services. The local offices provide educational seminars to help clients and professionals understand the broad spectrum of investment options, regulations, and requirements, and the benefits of self-direction. To learn more about our local offices and representatives, visit the locations page.