Entrust Employee Spotlight: Gary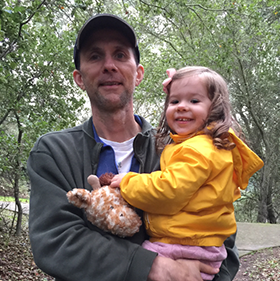 Estimated reading time: 2 minutes
Meet Gary, he is the Chief Financial Officer at The Entrust Group and has been with the company close to 7 years. Gary is originally from Westport, Connecticut and joined the Entrust team in 2010 as Manager of Franchise Operations, and subsequently managed the field offices as Director of Sales. As Chief Financial Officer, he oversees financial operations and reporting.
Prior to joining Entrust, Gary was Vice President of Finance and Operations for Parkside Lending, a correspondent mortgage lender as well as the Managing Director for Parson Consulting, a financial consultancy. Gary is also the founder of the San Francisco Professional Career Network, a goodwill organization whose mission is to advance professionals' job skills and prospects, and has authored the book "The Franchise Ratings Guide."
The two most common questions Gary comes across at Entrust include: "I don't know what to do with this; can you help me?" and "Can I invest in my own business?" In addition to having the answers to anything regarding self-directed IRAs (internally and externally), he also understands the ins-and-outs of the franchising arena. When asked if he knew any random facts about the IRA industry, he said there are approximately 60 companies nationwide that record keep self-directed IRAs.
What he likes most about working at Entrust includes having a special environment here with great people who are committed to serving clients, as well as one another. "I also really like the unique niche of services we offer and I'm proud of the education we provide to help people understand and navigate self-directed retirement plans," said Gary.
His favorite hobbies include traveling off the beaten path, reading, enjoying Asian cuisine, and exploring the California landscape. We'll leave you with a fun fact about Gary: "I once hiked backwards 3,000 feet down a mountain!" Thank you Gary for your dedication to the employees at Entrust and your passion for driving the best results to our company. To learn more about employees at The Entrust Group, please visit our Entrust News page here.