Entrust Employee Spotlight: Reza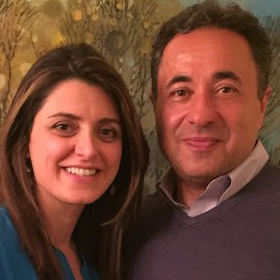 Estimated reading time: 1 minute 40 seconds
Meet Reza, he is the Senior Operations Manager at The Entrust Group and has been with the company for 9 months. There are many things he likes about Entrust including the size of of the company which allows for the employees to know each other by their first names. The comradery, teamwork, and the executive management are always accessible and approachable.
By being a privately held company, Reza believes this gives Entrust a key advantage for not having to follow shareholders' and analysts' pressures on issues. "We can afford to make mistakes and learn a lesson or two from those mistakes," said Reza. "For this, we're a better company today than we were yesterday." Some of Reza's specials skills include being a good listener, and coming up with simple solutions to complex work problems. He enjoys engaging conversations, which assist him in good execution of any idea. "Ideas are great, but they will never materialize if not executed properly," he said proudly. The most common question he comes across at Entrust include: none! Entrust has unique clients and diverse issues, so the exciting thing about his job includes that every day he's faced with unique and challenging questions to answer new issues.
On his free time Reza likes to read the news, go swimming a few times a week to keep healthy, and playing tennis on the weekends. He loves spending time with kids and is facinated with how they interact with each other, and is entertained by children the most. Being originally from Iran, Reza enjoys Persian food as his favorite.
Within a few months, Reza has proven his passion and interest in the IRA space. He takes a lot of pride with the operations at Entrust and does his best working diligently with his entire team, and the rest of the company to make sure all forms of execution is clear, organized and productive. That's why we've chosen Reza as our Entrust Employee Spotlight!
For more information about The Entrust Group, please click on the image below to visit our Entrust Learning Center.