Entrust Employee Spotlight: Roderic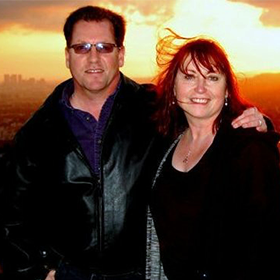 Estimated reading time: 2 minutes 15 seconds
Meet Roderic, he is a Client Services Representative and on March 1st, 2017, it will be his 5th year anniversary at The Entrust Group. Roderic enjoys the camaraderie of working with people within a smaller company. He has seen the positive and successful evolution of the company within the five years he has been here. In addition, he appreciates the loyalty, dedication, mutual respect and cooperation that employees share. The acknowledgement and recognition that upper management shows for employees through events, recognition awards is really appreciated.
When asked about his special skills, Roderic says that he learned how to drive an 18-wheeler and was eligible to get a class A license. In addition, he was an Equestrian in English Style Horse Riding and won many blue ribbons in competitions. Roderic has also studied Judo, Tang Soo Do, and Aikido for several years . He's been studying and practicing yoga since he was a teenager. His hobbies currently include kickboxing, mountain biking, photography, and binge watching TV series. He enjoys all types of cuisine including Italian and Cambodian food. He enjoys red wine, preferably Merlot and his favorite ale is Hoegaarden Belgium white ale. One of his favorite sweets include dark chocolate, and he considers himself as a semi-vegetarian (No red meat).
The most common question Roderic comes across at Entrust would have to do with how, why, when, and if a Fair Market Valuation Form needs to be provided to a client. During his time at Entrust Roderic likes to keep up with industry news and has recently learned that the self-directed IRA market increased approximately 5 percent over the last year. The total size of the IRA market is now $7.4 trillion!
Roderic is originally from Greenbrae, California, and moved with his family to Tokyo, Japan when he was five years old. He lived in Japan for approximately 5 years and then moved to Manila, Philippines for 3 years, and then back to Japan for approximately 5 years. He did not return to the United States until his sophomore year of high school. One thing he loves about California includes the close proximity to some of the world's most beautiful coastal areas, the majesty of the Sierra Nevada, the Cascade Range, the Redwood country, and the unique charm, vibrancy and culture of Los Angeles and San Francisco.
A fun fact about you Roderic: "I am 61% British/Irish. I learned through a letter that was written in 1934 by my Great Grandfather, who was the Editor in Chief of the Masonic Home Journal that I am related to the Irish Poet, Thomas Moore, who knew Thomas Jefferson personally." That's very cool Roderic, we appreciate your hard work and dedication at Entrust and are lucky to have passionate employees like you!
To learn more about employees at The Entrust Group, please visit our Entrust News page here.