Hiring a Property Manager for Self-Directed IRA Real Estate Investment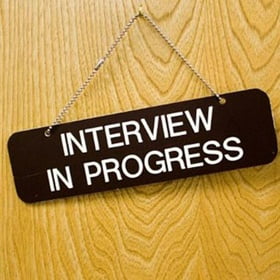 As an experienced real estate agent, I've had the opportunity to see how important property management companies can be for investors. In the self-directed investment arena, property management companies help investors avoid the possibility of a prohibited transaction while handling day-to-day operations.
You are considered a disqualified person when it comes to transactions involving your self-directed IRA, which means you cannot directly or indirectly furnish goods or services to the IRA. If you're considering investing your retirement funds into a rental property, this information should help you in the search for your property manager.
Interviewing
Finding the right property manager for your real estate investments will take time, and it should. This company will have a direct influence over your investment, so don't rush into the relationship. Interviewing a few companies to compare services, fees, and experience is a good way to start the process. When speaking with the prospective managers, find out how many landlords they are currently working with. How many tenants have they placed in the past year, and have any been evicted? A high eviction rate should raise questions about the screening process of tenants. A good property manager will thoroughly check references, credit history, current employment, and interview any tenants applying for a lease before presenting the candidate to the owner.
Most states require the property manager or company to hold a real estate broker's license or property management license. Check your state real estate commission's website to see if the license is active and if there have been any complaints filed against the license holder. Try to get a sense of their education level and experience in the field. You can visit some of their managed properties and even check out their current vacancy advertisements on sites such as craigslist.org. Look for professional and enticing ads that will attract tenants to the property. Customer service is also important for retaining good, long-term tenants.

Services and Fees
Know exactly what fees you will be responsible for paying. On average, companies charge around 10 percent of gross monthly income. So if you're renting out a property for $2,000 a month, expect your fees to be in the vicinity of $200. Here's a tip that a lot of investors I have met weren't aware of – you can stipulate that the fee be based only on rent that is being collected. In other words, if the property is vacant, you are not paying for management services. This creates incentive for the property manager to rent your property out quickly, and that means more income flowing into your IRA.
You should also carefully review what services you are paying for, and ensure that the company is providing the full range that you require. Find out if the company conducts property inspections, how much power they have in the event of an emergency repair, and, for that matter, what characterizes an emergency. How do they handle maintenance requests, and at what point do they involve you? Do you want to be called for repairs and issues that cost under $300, $500, $700?
Most companies will provide assistance with understanding how to file taxes on your investment property, or will even file taxes for you. This can save you time and hassle if you're not a tax expert. Just understand whether or not you are being charged extra for this service.
Many companies will also charge a service fee for leasing/tenant placement, which is usually the price of one month's rent. Good real estate agents and property managers are able to have the tenant pay this fee, but you should be aware that a tenant may offer to pay only part, or even no part, of the fee. It will be up to you whether or not that tenant is worth the fee.

The Contract
The details are in the fine print, and, unfortunately for you, the contracts you review are all going to be different. Review them carefully. You may even want to involve your attorney. The agreement needs to include a section about Equal Housing Opportunity and state that the company abides both state and federal fair housing laws. This is vitally important in order to protect yourself from discrimination lawsuits. You'll also want to review the liability that the property manager holds. A hold harmless clause will typically protect the property manager, unless there has been a case of negligence. To protect the property from negligence on the part of contractors or third parties that the property manager hires, make sure a reasonable care clause is included in the agreement.
Be aware of terms for terminating the agreement. A clause should be included that states conditions for both parties to terminate. Understand what fees are involved, if any, and who is responsible for paying them. You want to have as much power as possible when it comes to termination, so try to include a provision that allows you to walk without fees if the management company cannot place a qualified tenant within a given time frame.
Before hiring a property manager, you should also be aware of the responsibilities that you hold. Remember that the agreement with the property manager will be in the name of your IRA, not you personally. Income and profit & loss statements will be sent to Entrust by the property manager, made payable to, "The Entrust Group, Inc., FBO Your Name's IRA #1234." You will more than likely be required to have insurance for the property. The insurance will also need to be in the name of the IRA, as your IRA actually holds title to the property. The property manager will detail the type and coverage amount that they require. The property management company may also require a reserve fund for maintenance and emergencies.
With careful review and research, you can find a great company that will work hard to help secure your investment for years to come. Not only will they handle finding qualified tenants, making repairs, and responding to emergencies, they'll also add a layer of protection between you and your IRA possibly conducting a prohibited transaction. And that's icing on the cake.