5 Smart Tips to Help Your Private Placement Investment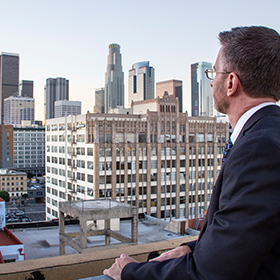 Estimated reading time: 2 minutes
Have you ever wanted to invest in the future of a company? You may already own stock in Google or Apple, but may not be aware that it is possible to invest in a start-up or small business with a self-directed IRA before it goes public. This IRA investment option, called "private placements," has been available for many years. And thanks to crowdfunding, there are more investment opportunities than ever.
"Private placements" refers to investing in privately-held entities, such as companies or small businesses. They are different from traditional investing in several ways. For starters, they are offerings of a company that are not offered to the public. Only a limited group of investors can take part and the offering does not have to be registered with the U.S. Securities and Exchange Commission (SEC).
Another reason that start-ups and other small companies are attracted to finding private investors is due to financial institutions' tightening their lending practices. Obtaining capital from a self-directed IRA owner is often simpler and faster. The JOBS Act of 2012 and crowdfunding are also changing the landscape for private placements, making it easier for investors to diversify their investments.
Private placements have the potential for higher returns, but they also pose more risk, which is why we encourage our IRA investors to perform due diligence and research on all potential investments and companies. Don't believe the hype of promised high returns. Ask for copies of all documents related to the investment opportunity. Research the return policy if the private placement does not fund. Do not sign any documents you do not understand. And it's important to consult with a financial advisor if you are still not sure about the investment after your research. You should make an educated investment decision.
We have five tips to help your private placement transactions go smoothly:
Investing in Private Placements with your IRA. To invest in private placements with an Entrust self-directed IRA, simply open an account; fund the account; and provide us with investment documentation, directing us to purchase the investment on your behalf.
Review the entity's required documents. It may require a passport, driver's license, or a utility bill. If these requirements exist, easy-to-read copies of each must also be submitted to Entrust.
Know the role of the administrator. Be aware that Entrust is a third-party administrator of self-directed retirement accounts, and IRAs are not protected by the Employee Retirement Income Security Act (ERISA). Read and understand how ERISA pertains to qualified plans, such as 401(k)s. Select and mark the appropriate item on your investor documents appropriately in regards to ERISA.
Obtain copies of statements, reports, notices. The entity needs to send one copy of each document related to the transaction to you, and one copy to us.
Additional funding. If additional funds are needed for the investment, supporting documentation is needed. This can be the letter from the entity, requesting additional funds.
To learn more about private placements in self-directed IRAs, please visit The Entrust Group Learning Center.