3 Ways Self-Directed IRAs Empower You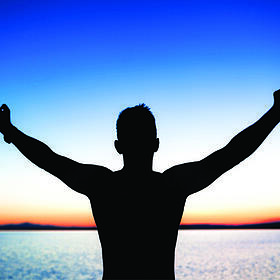 Have you ever felt like your future is out of your control?
It's difficult to figure out where to start regaining that hold over the direction of your life. Why not begin by directing your retirement savings? This is exactly what self-directed IRAs are for: you make the decision to invest in what you want. As your retirement savings grow, so does your self-esteem. Here's how:
You Become Self-Reliant
You can play to your strengths as an investor and use the expertise you've gained on the job or through your personal experience. Investing in what you know gives you a leg up on the due diligence every wise investor does. Bankers might know about promissory notes; lawyers may have insights into private placements or LLCs. Physicians can use their training to assess companies seeking financing to develop new medical devices. Realtors can leverage that expertise by investing in real estate. The point is, no matter what you choose, you're doing it because you know something about your investments.
You Gain Control
Instead of relying on banks and brokerage firms to invest your savings in stocks and bonds, with a self-directed IRA you direct your retirement assets. You have a myriad of options available in self-directed IRAs; from real estate to LLCs and gold, it's your choice. The IRS has only a few restrictions on what investment opportunities are available, including collectibles (like that fancy sports car you've had your eye on), life insurance, and S corporations. Otherwise, the world is your gold mine! Take back control of your future.
You Build Confidence
The more you know, the more confident you'll feel in your investment choices. While personal expertise is a good first step and gives you an advantage, it's not a necessity for you to begin investing in the self-directed world for your retirement. The Entrust Group is dedicated to providing educational materials for both new and current investors. Even if you're knowledgeable of individual retirement accounts, maybe this is your first experience with self-direction. Don't worry. Our expert staff is here to accompany you every step of the way.
There are some common misconceptions about self-directed IRAs. We'd like to dispel these for you so you can take advantage of this opportunity to grow your retirement savings with success. Check out the video of our National Webinar, 3 Myths About Self-Directed IRAs.