3 Benefical Tips About Investing in Hedge Funds With Your IRA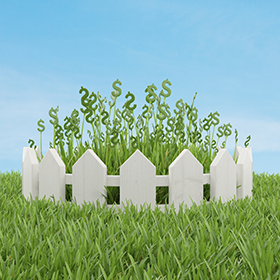 Estimated reading time: 2 minute 30 seconds
One way that individuals can diversify their portfolios is to use self-directed IRAs to invest in hedge funds. Investors can amplify the potential for financial growth by making investments in such entities hedge funds which can be considered apart of Private Placements LLCs. Hedge fund investors should keep in mind that earnings from the entity might be taxable to the IRA, even if they are not paid out. It's always smart to make sure that you do your due diligence before lending money or investing in a business. Here are some additional tips of help you decide if hedge fund investments with your IRA is a good choice for you:
Hedge Fund Characteristics
Hedge funds have historically attracted investor attention due to their ability to generate returns regardless of the overall conditions of asset markets. Hedge funds are pools of capital that are structured typically as limited partnerships. The investment is typically limited to a certain number of accredited investors face a higher minimum and therefore do not face the same regulations that other investments do.
As a result, hedge fund investors have the ability to invest in many asset markets and to engage in complex transactions. Hedge funds have purchased investments ranging from simple stocks to golf courses. Some of them have generated returns that far exceeded those created by equity or bond markets.
Hedge Fund Restrictions
Securities and Exchange Commission (SEC) stipulates that only a select group of entities can invest in hedge funds. These entities include institutions, endowments, pension funds, and accredited investors.
In order for an individual to invest in a hedge fund, he must satisfy the criteria of accredited investor. Click this link to see if you meet the criteria: https://www.investor.gov/news-alerts/investor-bulletins/investor-bulletin-accredited-investors
Doing so requires meeting certain requirements related to income/accumulated savings. Some of the requirements include, individuals need to have an adjusted gross income of $200,000 or more during the last two years, or have a net worth of more than $1 million, excluding one's primary residence, in order to meet the requirements.
Investing with Self-Directed IRAs
Eligible individuals who hold self-directed IRAs can use their holdings to purchase shares in hedge funds. Hedge funds are typically open-ended, meaning that they continue to issue new shares of ownership.
Utilizing these tax-advantaged accounts to hold hedge fund assets can provide investors with financial benefits, as all assets held in these accounts can grow tax-deferred. Specific tax advantages will vary depending on what type of account the investor owns. In the case of a traditional self-directed IRA, distributions will be taxed as ordinary income. In the case of a Roth IRA, distributions will not be taxed.
Setting up a self-directed IRA to invest in hedge funds can be complex, but investors can benefit from working with the qualified professionals at The Entrust Group. If you want to learn more about these self-directed, tax-advantaged savings accounts, and your resulting investment options, please contact us today.