New Study: Where Self-Directed Real Estate Investors Are Selling Property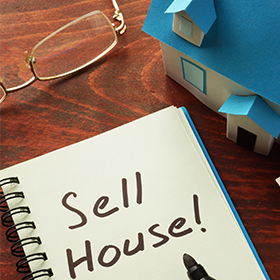 Estimated reading time: 2 minutes
Last time, we showed you where Entrust clients invested their self-directed IRAs in real estate purchases. This week, we look at real estate sales statistics in 2016 from our 2017 Real Estate Investor Market Research Report. In 2016, our clients sold property worth more than $24 million, for an average return on investment of 124%. When you remember the return on investment was earned in tax-advantaged IRAs, that is very good news indeed for self-directed retirement savers.
Where Clients Sold Property and At What Price Points
You might expect the list of states where people bought property would be the same for sales. Not quite. It's true that California led both sales and purchases with 40% of the sales and 25% of the purchases. Florida came next with 10% of sales, followed by Arizona with 4%. Both of those states also made the Top Five list for purchases. Tennessee (7% of sales) and New Mexico (5%) round out the Top Five list for sales in 2016.
The number of sales in California tipped the regional sales map heavily to the West. However, average sales prices were higher in the Northeast.
What Clients Earned in ROI
Of course, one goal of investing in real estate for retirement is watching the market value of your investment grow tax-free over the long term. Sellers realized an average 124% return on investment (ROI).
Sellers in Colorado and California realized the biggest ROI, at 192% and 142%, respectively. But those weren't the only states where local real estate markets delivered ROI in excess of 100%. Sellers in New Mexico, Texas, Nevada, Ohio, and Tennessee also doubled their initial investment cost. And that doesn't even reflect any rental revenue stream gained while the IRAs owned the properties.
What Types of Property IRA Investors Sold
Single-family residences always top the list of purchases, so it follows that more single-family residences were sold in 2016—59%, to be exact. Vacant land accounted for nearly one-quarter (24%) of sales. Multi-family residences took third place at 12% of sales.
Learn More
The complete 2017 Real Estate Investor Market Research Report, including information on the US rental market, is available on our website. Download the latest 2017 Real Estate Investor Market Research Report here.
In addition, our Real Estate IRA Center provides comprehensive information on how to invest in real estate and an array of other assets using your self-directed IRA.