The Presidential 2016 Budget Proposal: 5 Potential Effects to IRAs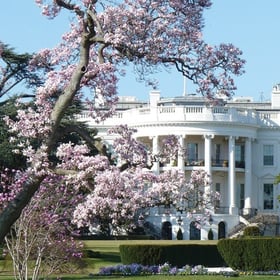 Every year the President uses the State of the Union Address to announce a few budget initiatives for the following year. While these are only proposals right now, it's a good idea to track them in the event they gain momentum and become legislation.
Here are some of the highlights of the 2016 Budget Proposal that could affect individual retirement plan rules.
60-day rollover for inherited accounts
Under current rules, a non-spouse beneficiary of an inherited IRA has to wait at least 60 days to take a distribution of their assets and rollover the distribution. Beneficiaries who make the mistake of taking a distribution too soon cannot roll back the amount distributed and safeguard the tax-deferred status of the funds. The new proposal will expand the rules to allow for such rollovers sooner than 60 days.

Eliminate post-tax assets for conversion
Currently, individuals who have post-tax assets (also known as after-tax or nondeductible contributions) may convert those assets from their Traditional IRAs, SEP, SIMPLE, 401(k), and other employer-sponsored plans into a Roth IRA. Conversion to a Roth IRA is a tactic often used by high-income individuals, which was one the reasons their contributions were not deductible. Because the post-tax contributions were taxed in the year they were contributed, they are not taxable when they are converted. This proposal will eliminate the eligibility of converting post-tax assets to the Roth IRA. This will do away with the opportunity for those post-tax assets to grow tax-free.
Roth IRAs subject to required minimum distributions
One of the many advantages of a Roth IRA is that the assets in a Roth IRA are not subject to required minimum distributions (RMD). For legacy planning, Roth IRA holders can allow their assets to grow without being forced to take an annual distribution from their Roth IRA when they reach the age of 70 ½. This proposal will change that rule. If this proposal becomes law, Roth IRA holders will ultimately have fewer assets to pass on to their heirs when they pass away.
IRAs with small balances not subject to required minimum distributions
Under this proposal, IRAs that a have balance of less than $100,000 during the calendar year will not be subject to required minimum distributions. It is not clear whether each IRA an individual owns will be treated separately for the $100,000 balance determination. It is also unclear whether this rule applies to inherited IRAs.
Cap on retirement plan balances
This proposal will limit the amount of retirement plan assets an individual may have in their retirement plans (i.e., IRA, 401(k) etc.). Once an individual's combined retirement plan balances reach a threshold of $3.4 million— equal to a defined benefit yearly payout of $210,000—the individual will no longer be eligible to contribute to his or her retirement plans. Existing assets will be allowed to accumulate, but no new contributions will be allowed. Not only will this cap the retirement balance amounts, it will also limit the tax deductions available to those individuals, and their employers, since no new contributions will be allowed.
The Entrust Group is monitoring these proposals closely for the effects they may have if any become law. Stay informed and learn more by speaking with a representative today.