Put Your Investments Where Your Heart Is With Self-Directed IRAs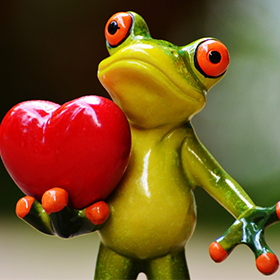 Estimated reading time: 2 minutes
Imagine using investment funds from an IRA to invest in the kind of dream project that can really make a difference in the world by listening to what the heart wants. Now it's possible. Self-directed IRAs put the power of investing back into the hands of individuals, rather than stock brokers and investment bankers. Self-directed IRAs allow investors to put their money into the kind of businesses, people, and deals that truly matter to them at a deeply personal level. That's why the IRS puts so few limits on what constitutes an approved investment for self-directed IRAs.
Examples of Alternative Investments
Local businesses
Partnerships
Private equity firms
Rental properties and tax liens
Real estate IRA investments like leases and lease options
Promissory notes and corporate debt
Gold and precious metals
Cattle ranches and dressage horses
The IRS doesn't specify what types of investments are allowable under a self-directed IRA. Instead, they have very specific guidelines on what isn't allowed. Self-directed IRAs must be managed by a qualified third-party custodian, and any investment that might be perceived as self-dealing is off limits. Self-dealing means investing in any enterprise that's under even partial control of yourself, your family, or your IRA custodian. A few other areas that are off-limits include collectibles like coins, S-corp, capital stock, and insurance contracts.
Generating Interest
The most successful investors with self-directed IRAs have been those who put their money to work in the kind of business and projects where they have insight and experience. Investors can convert their hobbies and interests into a comfortable retirement based on satisfaction and wise investments. Anyone who has spent time researching the purchase of a new house or land has developed a great deal of personal knowledge of the local real estate market that can serve as the basis for prudent investments.
Building Dreams from the Ground Up
Self-directed IRAs can be an extremely rewarding way to earn healthy returns by investing in one-of-a-kind projects that truly matter to the investor. Retirement is all about pursuing lifelong passions and turning dreams into reality. Making the right investment in unique people, deals, and companies can be a very rewarding part of that process. Retirement really can be a dream come true when investors listen to what the heart truly wants, and support the people and causes that they truly care about using a self-directed IRA. This Valentine's Day, try to do just that!
Get started on the alternative investment path today with a free consultation from one of our experienced self-directed IRA professionals.