Rising Rents: An Opportunity for Self-Directed IRA Owners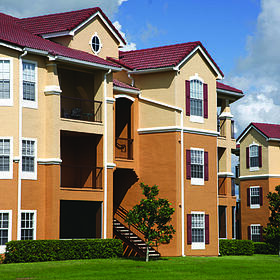 If you've been glossing over the headlines about high rents, think again. Historically high rents and low vacancy rates offer an investment opportunity for owners of Self-Directed IRAs. You can buy rental property through your IRA and benefit from the tax-deferred income and equity growth.
According to MPF Research, a market intelligence division of RealPage, Inc., rents grew at a 4.7% rate in 2014.
"This market cycle for the apartment industry looks like a record-setter in terms of both total revenue growth and the duration of the strong increases," said MPF Research Vice President, Greg Willett. "The pace of rent growth normally slows after the first couple of years in a cycle, once additional new supply comes on stream, but demand is rising right along with deliveries this time."
"The improvement in rents is pretty pervasive," stated Ryan Servino, Senior Economist at Reis, a popular real estate research firm. "Even in places like Providence and Knoxville, which you don't think of as hotbeds for apartment activity, landlords felt the market was strong enough to raise rents on their tenants."
Several economic trends—improved job creation, rising marriage rates, student debt levels, and mortgage rates—contribute to increased demand for rentals. As rents rise, more apartments are being built. Construction started in the top 100 metro areas neared 406,000 units in 2014, with 290,145 of those units scheduled for completion in 2015.
Annual Rent Growth Leaders 2014

Rank

Metro Area

Annual Growth Rate

1

Oakland, CA

11.5%

2

San Jose, CA

10.5%

3

San Francisco, CA

9.8%

4

Denver-Boulder, CO

9.7%

5

Atlanta, GA

6.8%
Investing with Real Estate IRAs
When you open a Real Estate IRA with The Entrust Group, you can invest in rental properties of all kinds. The properties held in these accounts appreciate in value and generate tax-deferred rental payments, as long as you follow certain IRS guidelines regarding prohibited transactions and disqualified persons. Our industry professionals can help you ensure that you stay on the right side of the regulations. Contact us today to speak with one of The Entrust Group's trained professionals.