Spring Into Saving With A Self-Directed IRA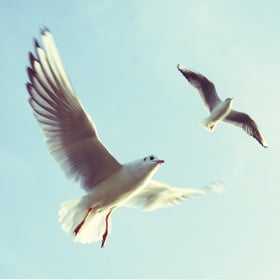 Baby birds are chirping in their nests. Vivid tulips and perky daffodils enliven the garden. The first tender peas and fresh asparagus are appearing in the farmers market.
It's spring, with all the promise of a fresh start for a bright, sunshiny future. What better time to get started saving for your financial future by opening a self-directed IRA?
Like those baby birds learning how to fly, everyone has to learn to save and how to invest wisely. The tax advantages of an individual retirement account makes saving easier (and more valuable, today and tomorrow). A self-directed IRA gives you the freedom to select your own investments. There are plenty of ways to expand your investment skills, from online resources like The Entrust Group's Learning Center to professional tax and financial advisors. These can help you develop saving and investment strategies that match your goals and style.
Build a Nest Egg One Twig at a Time
While it's true that you'll need to save a significant amount in order to ensure a comfortable retirement, retirement planning can start with small steps. Saving even small amounts adds up over time. If you skip your $5 mocha one day a week, you'll have saved $260 in a year. Or make retirement saving a set expenditure calculated into your household budget: $100, $200, or $400 a month—whatever works for you. While it may feel like a sacrifice now, it will be worth it when you're ready to retire.
The Early Bird Will Get More Worms
The sooner you start saving for retirement, the more you can save, and the more your savings can grow in value. Whenever you save with an IRA, you can double your savings. In a:
Traditional IRA your tax-deductible contributions reduce your current income tax bill and your account balance grows tax-deferred until you start taking distributions at 70 1/2.
Roth IRA you pay taxes on your contributions now, but your account balance grows tax-deferred and you don't pay taxes when you take distributions.
For example, if a 22-year-old earmarks $100/month for her Roth IRA, she'll have accumulated more than $350,000 by age 67 (assuming a hypothetical 7% annual return). If she waited until age 30 to start saving, her account balance would be closer to $200,000—a difference of $150,000!
Add Feathers to Your Nest
As a beginning investor, there's no better way to test your wings than with a free consultation with one of the trained professionals at The Entrust Group. Contact us for more information about how we can help you start saving now.