Alternative Investments: A New Approach to Retirement Saving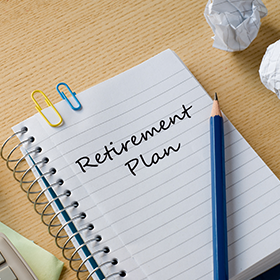 Estimated reading time: 1 minute
Alternative energy. Alternative universe. Why not alternative investments? The definition of an alternative investment is deceptively simple: It is anything that is not a stock, bond, or cash. That means gold bullion to an apartment building, and lots of things in between.
Often, people get involved in alternative investing because they have an interest or expertise in a specific type of investment. An avid rider, Lee bought a share in a racehorse. After a long career as a tax preparer, Terry chose to invest in an accountant's LLC (limited liability corporation). These individuals bring an insider's knowledge to their investments. But all investors need to educate themselves about potential alternative investments, and work with a knowledgeable, trusted financial advisor to vet the opportunity before investing.
Today, alternative investments are the fastest growing asset class in self-directed retirement savings accounts. However, the IRS limits the types of alternative investments you can hold in your retirement account. Alcoholic beverages, art, antiques, gems, rugs, stamps and other tangible personal property are not allowed, for example. That means you can't own the Picasso etching you had your eye on or 1965 Shelby GT350 Mustang in your self-directed IRA.
Even with the limitations, many investments are allowed in self-directed IRAs. Some of the most popular include:
Real estate: anything from apartment and commercial buildings to non-recourse loans
Precious metals : gold and silver in the form of bullion and certain coins approved by the IRS
Private placements: C corporations and LLCs, partnerships, and private stock
Why let your investment choices be limited by custodians who invest only in what they are comfortable with? Why not work with an administrator like The Entrust Group, an administrator that allows you to make the decisions. Entrust takes care of all the record keeping, required reporting, and paperwork. In addition, we help you stay informed by providing a wide-ranging online Learning Center.
Get started on the alternative investment path today with a free consultation from one of our experienced self-directed IRA professionals.