Top 3 Reasons Why Americans Retire Abroad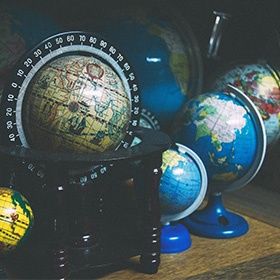 Estimated Reading Time: 2 minutes
Americans who plan to relocate after retirement are looking beyond Arizona and Florida when they plan for retirement. Far beyond. Central American countries like Costa Rica, Belize and Nicaragua promise tropical living at a lower cost. In Europe, the favorable exchange rate makes Portugal, Italy and Spain offer rich cultural experiences and a different quality of life.
The three top reasons people who decide to retire outside the U.S. are:
Lower cost of living (87%)
Simpler, less stressful quality of life (82%)
Better weather (74%)
Those figures come from the 2015 Best Places in the World to Retire survey. And most of them achieved two of the three: lower cost of living (84%) and better weather (74%).
The less stressful life proved more elusive. Among the challenges many people encounter when they retire outside the U.S. are:
Differences in health care systems and standards. For example, Medicare does not cover care received outside the U.S.

Financial services. It can be hard for non-citizens to open bank accounts, which makes it more difficult to obtain credit or purchase property. (Online and mobile banking are easing this challenge.)

Cultural differences regarding pets. Some countries have strict quarantine laws and in some places, keeping a dog cat as a pet is less common than in the U.S.

Disagreements with one's spouse about living full-time far away from family in a new environment.
The Best Way to Fund Your Retirement—Abroad or At Home
Today, the Social Security Administration sends payments outside the US to approximately 600,000 Americans, and that doesn't include the numbers who live abroad but receive their payments through a US bank account.
But no matter where you move after retirement, there are good chances that Social Security payments alone will not secure the retirement of your dreams. Even if you also have an employer-sponsored 401(k), your retirement planning should include an IRA. When you choose a self-directed Traditional or Roth IRA, you gain the added benefit of being able to choose what you invest in Self-directed IRAs may own assets such as real estate, precious metals and alternative investments.
Learn more about the opportunities of self-directed IRAs in a FREE consultation with one of The Entrust Group's skilled financial professionals.