What Does "Fiduciary" Mean and Why Should Investors Care?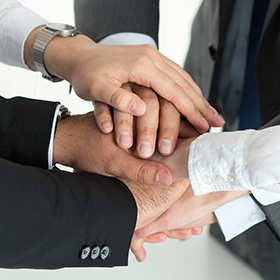 Estimated reading time: 1 minute 30 seconds
When it comes to your financial life you deserve the best independent and objective advice. However, when you arrive at your financial advisor's office, how do you know whether he's working exclusively for your best interest? Is his or her advice influenced by the compensation that they receive from your transaction? Many advisors are actually individual salespeople employed by brokerage firms. They are often called "Stockbrokers" but their office title is Registered Representative. The latter job title makes sense because they are registered to represent the brokerage firm for which they work.1 These "Stockbrokers" often receive "revenue sharing" payments for recommending specific mutual funds from their list of preferred product partners.
There is however, another type of financial advisor. According to the U.S. Securities and Exchange Commission (SEC), a Registered Investment Advisor is a fiduciary who has, "a fundamental obligation to act in the best interests of your clients and to provide investment advice in your clients' best interests."2 Independent investment advisors' don't work for Wall Street brokerage firms and never accept incentive payments from mutual fund companies. They are free to provide you with advice that is exclusively in your best interest. Take the advice of long-time Wall Street Journal personal finance columnist, Jonathon Clements, "To protect yourself, avoid advisors who won't commit to acting as a fiduciary."3
Ask the following questions to find out whether your advisor will provide you with a fiduciary standard of care:
What are the costs associated with the relationship? Do you receive compensation from other sources if you recommend that I buy a particular stock, bond, or mutual fund?
Will you disclose all potential conflicts of interest?
Are you required by law to always act in my best interests? Will you put that commitment in writing?
Are you a registered investment advisor? Will you provide me with your registered Form ADV?
Resources
Author information:
Retirement Lifestyles
Ric Komarek, RFC®, Registered Financial Consultant
Phone: 530.232.5158
Website: https://www.rickomarek.com/