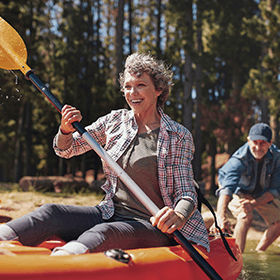 Estimated reading time: 4 minutes, 30 seconds
"You know, when I retire, I'll . . ." How would you fill in the rest of that sentence? For some people, it means having more time for a beloved hobby or to take time to travel. For others, it's being at home with the grandkids or an opportunity to volunteer in the community.
Whatever your answer is, a good retirement takes planning and the best tie to start is long before it's time to retire. Here are three ways to ensure your retirement years are satisfying, and the one thing you need to do to make that happen.