You Asked, We Answered: Private Placements in Your IRA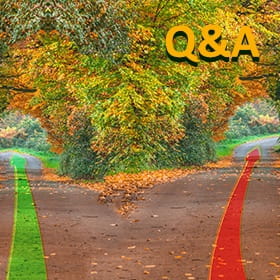 Estimated reading time: 2 minutes
For our last webinar of 2016, we hosted a presentation about investing in private placements with your IRA. Continue reading to see what questions investors had during our live Q&A:
Q: Do you have to have income to invest in a private placement?
A: Private placements are typically only available to accredited investors. There are some that allow for a certain number of accredited investors (typically up to 35). Income is not the only requirement to be an accredited investor. There are other criteria for an individual to qualify as an accredited investor such as net worth. The SEC's website provides the criteria to be an accredited investor.
Q: Can you use 100% of your rollover funds to invest in a private placement?
A: If eligible, you can invest all of your retirement funds into one investment but it is not highly recommended. Before proceeding with such a move, it is best to consult with a competent investment, tax or legal advisor.
Q: If I have no active management in the entity of the private placement (LLC set-up as a partnership), can I safely say I am a passive investor in the LLC and not have to pay UBIT in my IRA?
A: Passive investors who use their IRA to invest in a private placement may still have to file the 990-T if the income from the private placement exceeds $1,000 and is trade or business related income. Certain incomes received by IRAs are excluded from taxation such as rents, dividend, etc. These incomes are considered passive income and not taxable if received by an IRA investor.
Q: Could an existing LLC held through a self-directed IRA assume the loan that a prohibited person has? Let's say I owe $200,000 to a bank, could the self-directed IRA come pay that off?
A: The prohibited transaction rules prohibit interaction between a plan and a disqualified person. Below are the type of transactions that a disqualified person and the plan cannot engage in:
Selling, exchanging, or leasing property
Lending money or extending credit
Furnishing goods, services or facilities
We encourage our readers to post any additional questions regarding investing in private placements with your IRA in the comments section below so other readers may benefit from the answers. In addition, you can view the full recording to this webinar here to get answers to questions which are not listed in this article.