A Self-Directed IRA Fulfills Ethan's Dream of Investing in a Farm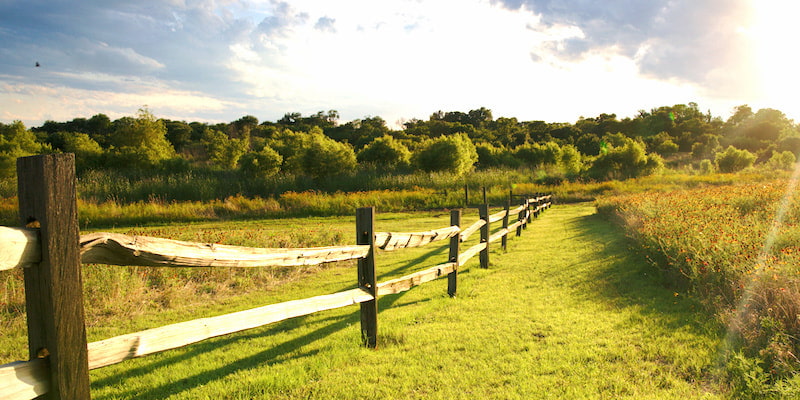 Estimated reading time: 4 minutes
So many people ask us what they can invest in with a self-directed IRA (SDIRA), and the exciting reality is that you can invest in any asset the IRS allows including everything from storage units to food trucks and even farms. If you have been wondering how you could invest in assets you only dream about, read on to hear Ethan's story of investing in a farm with an Entrust SDIRA.
---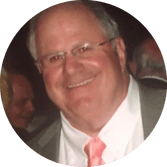 Since childhood, Ethan Stool knew that land had great investment potential, but it wasn't until years later, after a successful career in sales and countless investments, that he was able to fulfill his dream of investing in land. And he didn't invest in just any old land. Ethan used an SDIRA to buy a fully functioning farm in Texas. He was excited to share with us that this investment has been the best investment of his life.
Several years ago, I was given a large lump sum of money from a previous employer. I knew I didn't want to put this money into traditional investment options like stocks and bonds. I wanted to use an alternative vehicle, but I didn't know much about the best way to invest in alternative investments. While I was trying to decide how to invest this money, I happened to have a friend who started telling me about how he was investing in apartment buildings using a self-directed IRA. As he told me about his investment and experience with alternative investments, all I could say was "Tell me more."
It turned out that self-directed IRAs were the perfect way for me to invest this large amount of money the way I wanted to, but I had never even heard of them. I was excited that finally I was going to be able to invest in some land, and since I'm an agricultural person, I knew I wanted to invest in a farm.
I got down to looking for the perfect property, but I quickly realized that I didn't know exactly what I was looking for. I was fortunate to have a bunch of friends who are farmers and ranchers, and I spent 3 ½ years checking out land and dragging my friends from farm to farm. I kicked the tires, kissed a lot of frogs, and spent tons of hours learning everything that goes into purchasing a farm. Armed with all the advice of my friends over the years, they finally encouraged me to just pick a place that looked good for me. I found one last farm, checked it out, made an offer, and ended up getting a fantastic deal.
The whole time I was looking for a farm, I was also doing a lot of research and talking to people about self-directed IRAs. I was really, really lucky that I found Entrust, and it all came together. This farm has been, without a doubt, the best investment I have ever made in my life, and I highly recommend using an Entrust self-directed IRA.

Self-directing a retirement account can be intimidating at first, but once you get the hang of it, there's nothing to it. My account managers at Entrust have been great. They made it easy to open my account, get it funded, and invest in the farm. They're also great about helping me keep my account up-to-date and making sure I have everything I need to be compliant with the IRS. I've had my account for over seven years, and even now, whenever I call them, they know what needs to be done, and they walk me through every step of the process.
I know some people might be hesitant to invest in real estate or a farm with a self-directed IRA because the self-directed IRA owns the business. And I know some people are a little turned off that they aren't allowed to be an active participant in the business. But that's not a great reason to ignore self-directed IRAs. I'm the kind of guy who doesn't worry about the small stuff. I think of it like buying stock. Unless I'm a majority shareholder, I don't have a say in the way that any of the companies I own stock are run, and yet I'm happy to be invested. Having a self-directed IRA that owns my farm is the same. I'm in it for the appreciation of the asset over time, and it's been exciting to watch the way that this asset has grown tax-deferred over the last seven years.
I can't think of one person I tell about this investment that doesn't say the same thing I said when my buddy told me about his self-directed IRA. "Tell me more." If anyone is thinking about using a self-directed IRA to invest their retirement funds in alternative investments, I couldn't recommend it more. It's really not daunting, and once you go through the process one time, it's no problem.
Entrust has been excellent for me, and I couldn't be happier that my friend shared his secret of self-directed IRAs. I only wish more people knew about self-directed accounts, because using my retirement account to invest in a farm in such a tax-advantaged way has been an incredible way to grow my portfolio.