I Never Knew I Could Invest In That: Knowledge and Opportunity Are the Real Keys to Financial Wellness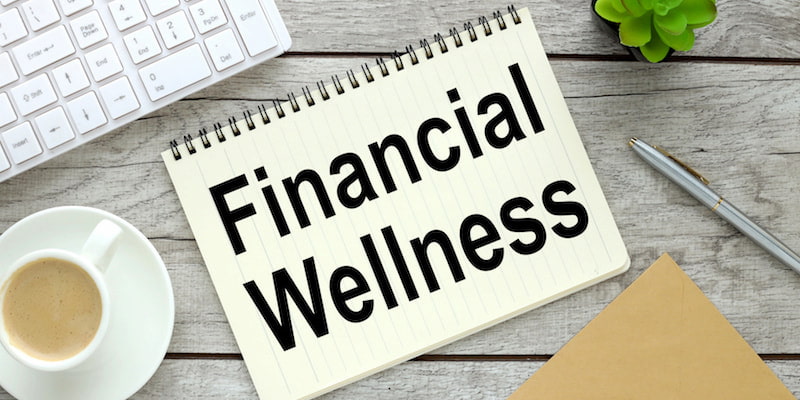 Estimated reading time: 3.5 minutes
January is all about financial wellness, and we can't help but notice that this term means all sorts of different things to different people.
Is financial wellness the same as financial security or financial freedom?
Do you have to have more money than you need in order to be financially fit, or is it simply about being aware of your money and the way that your financial choices affect your life?
Everywhere you look, you can find different definitions of financial wellness, but one idea that shows almost everywhere is the ability to be grounded and purposeful about your finances in a way that provides opportunities for the life that you desire to have.
If we think of financial wellness in a similar way that we consider physical wellness, we can see that wellness requires being intentional in order to function in a way that is comfortable and life giving.
Regardless of how you define financial wellness and no matter what size your portfolio is, being personally involved in making decisions and choices about your finances and your financial future is a crucial component of financial wellness.
Since we've been reflecting on that this month, we've been asking lots of questions.
What keeps people from being engaged with their finances and planning for their future?
How can we encourage people to be more engaged with their finances?
And if we encourage them, will it make a difference?
And as we thought about these questions, we decided that perhaps it would be better to show people the opportunities that are available to help them plan for their future.

That's why over 40 years ago our founder, Hubert Bromma, began educating individual investors about using tax-advantaged accounts for retirement planning. Hugh didn't have secret knowledge, but it certainly felt that way because he knew about opportunities that many people hadn't learned about.
Today we still have many people tell us they never knew they could invest in an almost endless variety of alternative assets with their retirement funds in tax-advantaged, self-directed accounts.
Just like everyone chooses different ways to stay fit, everyone chooses different ways to work toward financial wellness. But imagine if you never knew that there were treadmills or pools or hiking trails right out your front door? You might be focused on fitness, but you may never find the opportunity that could change your life.
We keep hearing how people don't know about tax-advantaged accounts as a vehicle for saving for retirement. Yet, almost everyone can invest with a self-directed, tax-advantaged account and work toward building a better retirement.
We can only be as financially fit as the opportunities that we know about.
How do you find new ways to work toward financial wellness?
Maybe you read books or keep up with the news.
Maybe you have a fantastic advisor.
For some people, creating a budget and thinking about life goals each year is an important part of feeling grounded financially.
For others learning how to take risks and finding ways to make their finances exciting are an important part of staying engaged.
At Entrust our goal has never been to simply encourage people to work toward financial wellness. We've been actively advocating for it. We've been creating educational resources and opportunities for people to invest their retirement savings in almost any investment they can dream of, because we know that allowing people to be personally involved in their financial decisions is a key part of financial wellness.
We're always excited to hear about the ways that people work toward being intentional with their money and learning about new opportunities to live the life they want. Share your ways with us below. And if you want to begin investing with a self-directed account, you can open one today. Together we can all work toward being more financially fit in 2022.