Can Investing Sustainably with a Self-Directed IRA Make You Happier?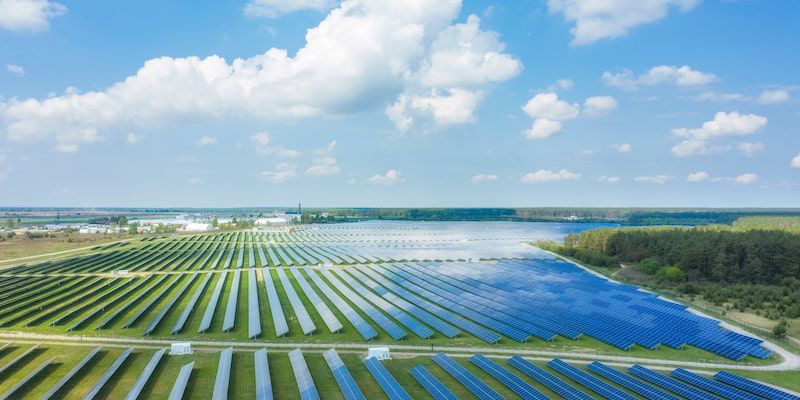 Estimated reading time: 6 minutes
You know investing your money has the potential to change your life, but what if the money in your retirement portfolio could do more to create a better world?
Scientists, governments, businesses, nonprofits, and individuals all use money to solve problems and impact change. For many of us, this power to create change is often tied to charitable donations or spending money with corporations that give back. Supporting causes is woven into our culture, and it has become a way to help create the world we imagine.
Research has shown that giving to others has a serious impact on how we feel and how happy we are. The UN-backed 2020 Happiness Report also found that the happiest countries are not the richest ones, but rather the ones that prioritize the environment, society, and good governance.
Unfortunately, investing sometimes has the reputation of being dry and boring. It's no surprise since brokers and financial institutions have limited offerings and investors only get to choose from a collection of preselected assets.
But what if your investment choices also had the ability to make you feel happier and more purposeful? What if they could fuel change in the causes that matter to you or support infrastructures that positively influence the world? What if your investments could focus on solving environmental problems or powering societal change?

This flexibility allows you to be passionate about growing your accounts. It has the added benefit of doing it in a way that lets you focus on using your money in ways that resonate with your individual interests and purpose.
Investing Options for Sustainability-Focused Investors
The IRS allows almost any asset type as an investment in a self-directed IRA. The only things you cannot invest in with an SDIRA are collectibles, life insurance, and S corporations. Perhaps you are passionate about investing in real estate or community development projects, or maybe you want to use your retirement portfolio to invest in precious metals or private equity.
Some investors who are particularly passionate about sustainability look to invest in a category of investments called ESGs. ESG is short for environmental, social, and governance and describes a category of assets that are focused on balancing investor profits with sustainable practices.
Companies are assigned an ESG score based on factors such as green initiatives, waste management practices, mitigation of carbon emissions, fair labor practices, data security, diversity in the workforce and on the board, and the amount of internal corruption present in the company.
Investors might also be interested in learning more about socially responsible investments (SRIs) or corporate social responsibility (CSR). Responsible investing is a growing asset class, and there are more opportunities than ever for investors who want to focus their investments on companies or projects actively seeking to create a positive impact.
When investing in sustainable assets with your SDIRA, private equity can be a good place to find investments, because private equity is the asset class that allow investors to invest in private organizations. Investors can look for organizations that are investing in projects or sectors that seek to incorporate sustainable and socially-responsible practices. Sometimes it can be a challenge to locate private equity investment options, but Entrust clients have access to Entrust Connect, an online marketplace of private offerings that other Entrust clients have invested in.
You can also research the ESG rating of companies that you would like to invest in. Be aware, however, that ESG ratings can differ depending on the agency that creates the score and private businesses may not currently have an ESG rating. While an ESG score may be a good place to start, investing sustainably is a larger concept rooted in choosing assets that seek to promote sustainable practices. And remember, it is always important to do your due diligence when choosing any investment for any self-directed account.
How Can Sustainable Investing Impact Your Portfolio and Your Life?
Align Your Investments with Your Larger Worldview
You might be wondering why you would invest in a project that works to solve issues like water pollution or unfair labor practices. And if you are interested in using your investments to fuel change or give back, then these might be a great choice for your retirement portfolio. The truth is, with a self-directed account, you have the option to make any choice you'd like. Maybe investments focused on sustainability do not fit with your investment strategy, and that's the beauty of self-direction. You pick the investment assets that help you reach your goals.
But if you are someone who looks at your life and sees dissonance between how you live and how you invest, self-directing your investments gives you the opportunity to more closely align your worldview and your financial strategy. You no longer have to carry your reusable straw and then invest in companies that do not share your passion for climate change. Or you don't have to pay your employees fairly and wonder if your investments are doing the same.
Responsible investing with an SDIRA gives you the power and the choice to invest in assets that fit who you are, while allowing you to use your money to exert power on the marketplace. By intentionally investing in assets you are passionate about, you can choose assets that move the world closer to the one you envision.
Use Your Knowledge to Invest
If you are someone who researches sustainability topics, self-direction gives you the opportunity to use that knowledge when you invest. This is also true for any asset that you have specific knowledge about. You are no longer limited to investing in a preselected set of assets you do not know much about.
Thanks to self-directed IRAs, you can use your education, interests, and experience to inform your investments. This ability to leverage your knowledge is one way self-directed accounts can help you reach your investment goals.
Create a Potentially More Diverse Portfolio
Self-directed IRAs give investors the option of having more diverse portfolios by investing in a wider variety of assets than a traditional investment portfolio of stocks and bonds. This is true of the variety of assets available to SDIRA holders, and adding sustainability assets to your portfolio provides yet another way to diversify your holdings.
In addition, if an investor chooses to invest in assets based on passion, they have an even greater potential to diversify their portfolio. What matters to each investor is unique. By using your interests and knowledge, you're more likely to create a more diverse portfolio than the average portfolio.
Set Yourself Up to Be Happier
If you are someone who enjoys giving charitable gifts during the holiday season or helping out a friend, you might be a great candidate for investing in ESGs. You can use your SDIRA for charitable donations or private lending (and you might want to do that if you aren't already). But research has shown that the quick hit of happiness you get from a donation is different from the long-term happiness that comes from something you do that no one knows about.
When you invest in projects that are making the world a better place, it's true that your investment may not get you the immediate thanks you might get with a donation, but you can know that you are working on growing your portfolio in a way that makes the world better. And if science is right, there's a chance that this type of investing has the potential to lead to long-term happiness.
Dive Into Sustainable Investing with an SDIRA
Whether you seek out ESG investments or you choose to invest in any other asset you are passionate about, with an SDIRA, you are in the driver's seat. You get the satisfaction of choosing how you invest your hard-earned money, and this control is why we are excited to be administrators for self-directed accounts. If you want to learn more about sustainable investing and renewable energy investments, don't miss our most recent webinar on 2022 ESG Trends.