Exciting Advancements for SDIRA Investors at Entrust: 2021 Review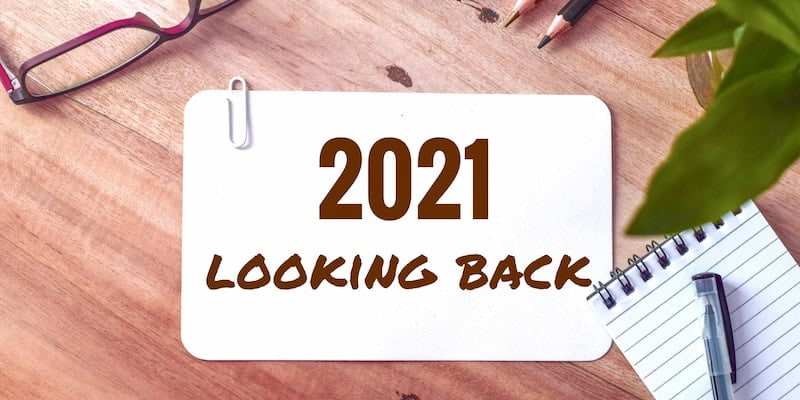 Estimated reading time: 4.5 minutes
It's been an exciting year for investing with Americans investing more at the beginning of 2021 than we've seen invested during the previous decade. Asset classes like cryptocurrency and private equity have had heydays post pandemic as people are diving into new ways to grow their portfolios. We are particularly excited to see that self-directed IRAs (SDIRAs) have been getting some mainstream attention during the year from places like Forbes and Investopedia. We always love to see these big publications using their platforms to educate people about being empowered to take charge of their investments with SDIRAs.
The heart of our mission at Entrust is to empower clients to choose their own investments, and we are always looking for ways to do that better.
Redesigned Website
2021 has been a year defined by growth and innovation for us at Entrust. This year we launched a new website with an updated look and feel designed to make it easier for you to learn about SDIRAs and manage your portfolio. We have added new pages and content focused on answering your questions, and our new forms were carefully designed to help you manage your account with ease.
Entrust App
We also couldn't be more excited to have launched the first, fully functional app in the SDIRA space this year. We know that our Entrust App is going to revolutionize our clients' abilities to manage their SDIRAs on the go. You no longer have to wait until you get home to check on your portfolio, tax forms, or get started with a transaction. With the app, you'll always be up-to-date with the details of your account. The app is only in iOS right now, but Android users, we are coming your way soon!
Entrust Connect
We know that private equity investment options can be difficult for investors to find. In response, we developed Entrust Connect a few years ago, and in 2021 the platform has grown by almost 30%. Although our role is not to advise or recommend any investments, we are proud to offer an ever-growing collection of private equity investment opportunities exclusively curated for Entrust clients. If you are a client, and you haven't checked it out yet, head over to the portal to check out Entrust Connect and explore all the investment opportunities.
Entrust on the Web
The Entrust Group has been making waves around the web this year. Our own Bill Neville had a chance to chat with The Investor Podcast and explain the ins and outs of SDIRAs and the amazing opportunities of alternative investments. And we especially loved when we were featured in Investopedia for our innovative and fully-functional online portal. If you are an Entrust client and you haven't had a chance to try it out, you'll want to experience how our portal can make your life easier.
Industry Education
For years we have had a strong history of educating professionals in the retirement industry with our IRA Academy. Despite the lockdowns and complications of COVID, we were excited to continue educating online and in-person. John Paul Ruiz taught almost 3,000 professionals everything they need to know to stay up-to-date with their IRA knowledge and provide excellent service. In 2022 we are going to have some exciting news about additional educational offerings so stay tuned. If you need help training your staff, learn more about our upcoming IRA Academy or contact us for special in-house trainings.
Learning Center
Our Learning Center is full of top-notch educational resources for our clients and anyone who wants to learn about alternative investments. This year we have been working hard to grow our collection of resources. We have had incredible guests on our webinars that have helped us learn about everything from investing in cryptocurrency with an SDIRA to keeping up-to-date with the latest real estate investment trends. Our blog is also a great way to keep up with the happenings in the alternative investment world. From deadlines to tax updates and important topics in the news, stay on top of important ways to optimize your portfolio.
The Best is Yet to Come
2021 has been a great year at Entrust, but the best is yet to come. We are already looking ahead and planning exciting new ways to delight our clients in 2022.
Go to our Learning Center to get to our latest resources and to make sure you see all of our up-to-date tax information for the upcoming tax season. You can also follow us on the social media of your choice. Like us, share our posts, and share the world of alternative investing with others. We're active on Facebook, Twitter, Instagram, LinkedIn, and we even have a YouTube channel where you can watch our latest webinars and a collection of videos about investing with SDIRAs.
Have you heard about our client referral program? Join the Entrust clients this year who have saved money on their account fees just by referring a friend. Save $50 for each person you refer who opens and funds an account. The savings accumulate throughout the year and start over again on January 1, so hurry up and go to the portal to submit referrals and save on your 2021 fees.