Educating Yourself is the Key to Financial Wellness in 2022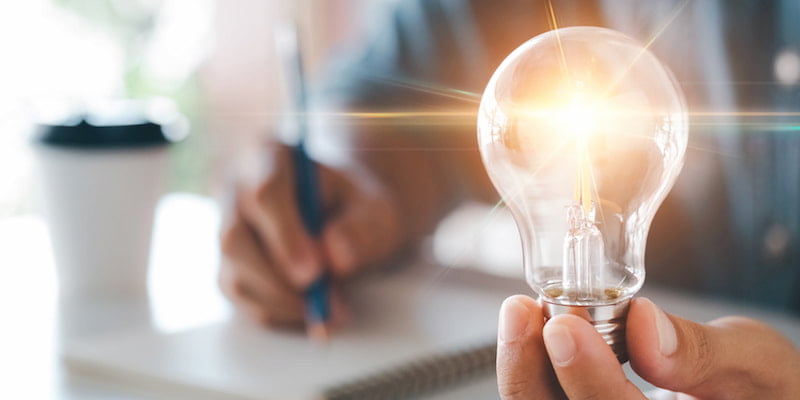 Estimated reading time: 5 minutes
As we kick off a new year, do you dream of
Retiring early and on your own terms?
Living out your

retirement years in luxury

?
Using your investment strategy to support things that matter to you?
Investing in assets you have experience with or a passion for?
Growing your portfolio to provide ongoing opportunities for your children and grandchildren?
Since January is Financial Wellness Month, we've been reflecting on different ways to start the financial New Year right. We might be biased, but over the last 40 years, we've learned that one of the best ways to be financially healthy and feel confident about your financial plan is to educate yourself about investing and saving for your dream retirement.
Savvy investors are educated investors. And whether you consider yourself a savvy investor or an investor that is still learning, you're in the right place.
If you already have an SDIRA, you know that they are incredible vehicles to do more with your hard-earned savings and grow your retirement accounts based on interests, passion, and knowledge.
(If you don't have an SDIRA, don't leave here without downloading our SDIRA Basics Guide to learn how you can use self-directed, tax-advantaged accounts to grow your retirement portfolio.)
But alternative investments and self-direction also have a learning curve. When you embark on self-directing your accounts, opportunities and responsibility go hand-in-hand.


The Entrust Learning Center
We created the Entrust Learning Center to make sure our clients and anyone interested in self-directed IRAs (SDIRAs) can be educated on important investing topics.
You can invest in anything the IRS allows, but how do you know if you are optimizing your portfolio?
How do you keep up-to-date with the latest rules and regulations?
How do you make sure you know about the latest strategies that make investing with an SDIRA easier?
No matter how you like to learn, Entrust's Learning Center can help you get started on the right foot this year. You can build your knowledge about self-directed IRAs, alternative investments and tax-advantaged retirement savings by doing everything from watching a video to reading an article or listening to a webinar. Read on for an overview of the resources available in the Learning Center.
Webinars
We host monthly webinars that cover an IRA or investment topic in detail. If you hear the word webinar and think way-too-long-advertisement, we get it. But that's not the way we roll. We should probably call these "educationars," but that's not a word (yet).
Entrust webinars are designed specifically to be an educational resource for our clients and investors looking to use self-directed IRAs. We host experts on everything from alternative investments topics such as real estate or private equity, more general IRA information, and rules and regulations. We also leave plenty of time to answer your questions live. Go to our Learning Center Events page to learn about and register for the upcoming webinars. Our previous webinars are also saved in our Learning Center so that you always have 24/7 access to any topic you need information about.
Blog
The Blog in the Learning Center is a collection of our best articles and updates to help you learn what you need to know about investing with a self-directed account. Over the years, we've created a library of targeted articles that address important topics with focused information and answers. We work hard to curate information that we know you need to manage your accounts and invest with confidence.
Do you have an SDIRA question you need answered quickly?
Are you looking to see the latest updates on tax legislation and IRS contribution limits?
Do you want to browse articles about potential alternative investment assets to grow your portfolio?
Are you interested in retirement topics such as retiring overseas s?
You can search our blog by topic or browse through the latest posts. Either way, going to the blog is a good first step if you want to understand more about self-direction, due diligence, retirement, investment options, rules, or anything else related to creating a portfolio focused on your goals.
Resources
Wouldn't it be amazing to have a collection of quality downloadable informational pieces about SDIRA investment topics that you could print, save, and take with you anywhere? Wait just a minute. There is.
The Resources section inside of our Learning Center has everything you need to get up to speed on investing in alternative investments with self-directed accounts. Whether you want to know more about how to invest in real estate with an LLC, what an investment in precious metals can do for your portfolio, or how to avoid prohibited transactions, the resources in our Learning Center have you covered.
We have everything from in-depth guides to infographics, reports, and case studies. Whatever the topic and whatever your level of interest, you can easily browse our resources and find what you are looking for.
FAQs
You've got questions, and our Learning Center has the answers. If you have a specific question, our FAQs are the perfect place to start.
The topically-arranged questions are well organized and comprehensive, and if you need more information, you can always head over to the blog or resources section for more detailed answers.
Bookmark the Learning Center
There's no doubt that if you have self-directed investment questions, our Learning Center is the place to find the answers. From webinars to blog articles, in-depth guides, and FAQs, you can find answers to almost any SDIRA question and build your alternative investment knowledge base.
Bookmark the Learning Center today, and discover the ways that having the latest information at your fingertips can transform your investment strategy in 2022.