New Opportunities in Real Estate Investments Via Crowdfunding and Self-Directed IRAs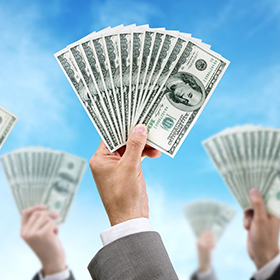 Estimated reading time: 2 minutes 30 seconds
At its core, crowdfunding is the collective effort of individuals to pool their money together to support any investment, activity, or cause. Although, by definition, crowdfunding is not a new phenomenon, what is distinguished in the current market is the ability to crowdfund for real estate.
Crowdfunding is rapidly changing the real estate investment market by offering investors a way to invest in transactions they historically did not have access to. Through crowdfunding, investors can pool money together online and buy shares of real property like apartment buildings, office buildings, and retail centers. As a result, crowdfunding for real estate is an exciting opportunity to cut out middlemen and deliver insider access to transactions investors otherwise would not have access to.
A lesser-known avenue for investors to take advantage of crowdfunding for real estate is through a self-directed IRA. A self-directed IRA comes with plenty of rules defined by the IRS, but the most important component is that a custodian must hold the investment as a part of an arm's length transaction. To proceed in making an investment, the money comes directly from the IRA, and the legal documents must be in the name of the IRA.
Investors using a self-directed IRA to crowdfund real estate transactions can do it from the comfort of their own home and the convenience of their computer or iPad. Investors can browse opportunities online, securely sign legal documents, and transfer funds all online – thereby making exclusive real estate transactions more accessible than ever before. In terms of structure, most often investors will own shares in a Limited Liability Company (LLC). Investor monies are pooled into a single purpose LLC and that LLC will then invest into the property. As a legal entity, this structure provides investors liability protection and further streamlines reporting and distributions.
Many investors ask about the differences between private placements available with crowdfunding and real estate investment trusts ("REITs"). In comparison to a REIT, one similarity is that an investor does not have to deal with the hassles of property ownership. This includes dealing with tenants, property maintenance and/or upkeep. However, unlike a REIT, private real estate investments are different because investors own a piece of a single property that is pre-identified rather than a pool or basket of properties. Investor returns are also not correlated with the stock or bond market as the private placements are not traded on the equity markets like REITs.
Overall, using a self-directed IRA to crowdfund real estate transactions is another investment vehicle to diversify a portfolio. In addition, because of crowdfunding, investors have the ability to get involved with a lower dollar amount. Rather than self-directing $200,000 or more into a single investment, pooling money together online means investors can be a part of the action with as little as $5,000. For investors looking to diversify, crowdfunding real estate transactions may be an opportunity to spread risk over a handful of investments.