5 Reasons Why We Love Self-Directed IRAs (And You Should, Too!)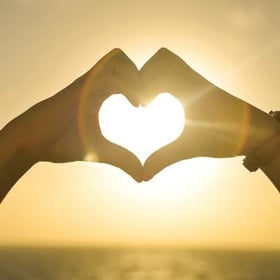 Here, at The Entrust Group, we don't just offer self-directed IRAs, we know that they expand our investment options and truly believe that they enhance our opportunities in retirement. We, too, want to spend retirement on a cruise to the Maldives or exchange laughs with our families and finally upgrade our kitchens.
We wholeheartedly embrace self-direction, both in our professional lives and personal investing choices. Our employees have taken advantage of the diverse investments available with self-directed IRAs, from real estate to precious metals, limited liability companies, and more. However, many people don't know that they have these options for alternative investments. Therefore, it's our goal not just to spread the word but to actually show you and provide education about the world of possibilities that self-directed retirement plans open up.
Here are just a few of the benefits self-direction and investing in alternative assets provide, straight from the people who assist you in achieving your saving goals:
Freedom to Choose Your Investments
"Very few people are even aware that they can invest in assets aside from publicly traded stocks, bonds, and mutual funds within a retirement account. Everyone should know that their investment opportunities are much broader than only what their bank or brokerage firm allows." - Bill Neville, Business Development Manager
Passion for Your Investments
"I love SDIRAs because they provide a vehicle for individuals to take advantage of their knowledge and passion for what they believe in. They invest in assets they know, therefore have a greater opportunity for growth. I have a self-directed IRA myself and it's very rewarding to watch my account grow as a result of my own investment decisions and not those picked out of a list." – Yvonne Garcia, Director of Marketing
Control Your Investments and Your Financial Future
"Self-directed IRAs allow me to take control and diversify my investments in what I know and understand. Nobody is as invested in my future as much as I am. I want an active role in working towards my retirement dreams to make sure I achieve them." – Jason Craig, President
Diversify Your Investments
"I've had the pleasure of working in the self-directed IRA industry for over 10 years. During this time I've observed hundreds if not thousands of IRA transactions for our clients. I enjoy seeing the diverse investment choices our clients direct for their self-directed plans and getting to vicariously experience all of the unique assets. There are many opportunities for investment diversification that help spread their funds so that they are better protected and prepared when the market fluctuates." – Patrick Hagen, Regional Business Development Manager
Security From Market Volatility
"Self-directed IRAs have become increasingly popular in recent years with the continued uncertainty in the market. We are seeing more and more individuals investing in alternative non-traditional assets with their retirement funds in an effort to offset the ongoing market volatility." – Munzer Ghosheh, Regional Business Development Manager
Freedom and control are important to us. There's no denying that these are within reach with a self-directed IRA in a world that isn't always within your command. Empower yourself by not limiting yourself to stocks and bonds offered by big banks and brokerage firms.
We want to talk to you about your options. Therefore, we're offering you the opportunity to have a quick chat with one of our knowledgeable staff, for free. This consult is well worth your time.