Frequently Asked Questions About IRA Rollovers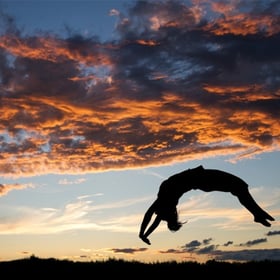 In 2014, Americans held $7.4 trillion in their IRAs. A good portion of that came from rolling over money from employer-sponsored plans such as 401(k), 403(b), and governmental 457(b) plans. If you're considering a rollover from your employer-sponsored plan, here are answers to the questions we hear most often.
Q: How does the accounting work? Do I need to separate the rollover funds from my other IRA assets?
A: In 2001, the law changed to allow for a direct rollover of IRA funds, including contributions into an employer-sponsored plan. With this change in the law, it is no longer necessary to keep employer plan dollars separate to maintain its eligibility to roll back the funds after its been comingled with other assets. You do not need a separate account. For bankruptcy purposes, it would be advisable to keep the dollars separate to maintain the federal exclusion on the employer-sponsored plan dollars.
Q: Can the assets I roll over to my IRA be rolled back to another 401(k)?
A: You can rollover assets in an IRA that came from an employer-sponsored plan [401(k) profit sharing, 403(b) tax sheltered annuity, or a governmental 457(b)] back to another employer-sponsored plan, with a few exceptions:
The receiving employer may restrict the types of assets it will accept into its own plan. Although most employer-sponsored plans do not limit the assets they will accept, it is good to be aware that this rule exists.
Only pre-tax assets in an IRA may be rolled back to an employer-sponsored plan. For example, if your IRA balance is $100,000 and $20,000 of the balance represents non-deductible contributions, you may roll over only $80,000 to the new employer-sponsored plan. You should be able to identify the non-deductible portion of your account balance from the IRS Form 8606 that was filed the year you made the non-deductible contribution.
Roth IRAs may not be rolled back into an employer-sponsored plan.
Q: Are my IRA funds protected from creditors?
A: Because creditor protection of IRA assets is governed by state law, this answer depends on where you live. Some states protect your IRA from creditors to preserve your retirement nest egg. Other states treat IRAs as part of your assets and make the balances available to claims by creditors. Typically, a creditor files a claim in small claims court and the judge will apply the state law governing IRA assets.
If state law gives your creditor access to your IRA assets, you must pay any taxes due on the distribution. In some cases the distribution may also be subject to the 10% early distribution penalty.
Often, it is the IRS that seeks to use IRA assets as payment for back taxes. Unlike other creditor claims subject to state law, the federal government may levy your IRA for the debt regardless of the state's law. In an IRS levy distribution, the tax code waives the 10% early distribution penalty if the IRA holder is under the age of 59 ½. In some instances, the IRS commissioner may decide not to garnish an IRA to preserve the individual's nest egg for retirement.
When an IRA holder files for bankruptcy, federal law protects up to $1 million dollars in IRA assets (amount adjusted yearly) from creditors. The protection is the aggregate amount of all balances in all IRAs held by the person filing for bankruptcy: Traditional, Roth, SIMPLE, SEP.
Do you have any questions about IRA rollovers that we haven't addressed? Please feel free to ask your question in the comment section below, or call us at 800-392-9653.