Funding Your IRA with a Contribution - Here's How It's Done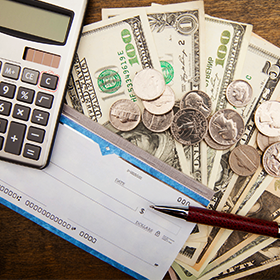 Estimated reading time: 2 minutes
You have options when it comes to funding your Entrust Self-Directed IRA. Once you've decided which option is best for you, you can open an account in under 10 minutes.
Did you know cash or check contributions can help fund your Self-Directed IRA? Making contributions to your IRA may be something you do not think about very often. A strategy some people use to make sure they save is by making recurring contributions to their IRA per paycheck. Contribute annually up to the maximum amount allowed by the IRS.
Here's how to fund your account with a contribution in 3 easy steps:

Step 1: Open an Entrust Self-Directed IRA
Open an account on our online portal

here

or
Fill up our Account Application Form here or
Call Entrust at 1 (800) 392-9653
Step 2: Make your contribution via check, wire, or ACH payable to The Entrust Group
Send us a check via mail


Please include your account number and reference the year of the contribution on your check

Wire or ACH your funds

Contact our Client Services Department at 1-800-392-9653 for

delivery instructions to

wire or ACH your funds
Step 3: Complete and include a Deposit Coupon Form with your check(s)
In order to fund your account with a contribution, you must complete and include a Deposit Coupon.
Once we have received your funds, you will be notified by email and your funds will be available in your account. If you have not heard from us within 7-10 business days, please contact us for an update on your account.
For additional information about contribution limits, visit our IRA Contributions Limits page here.