Using a Self-Directed IRA to Invest in an LLC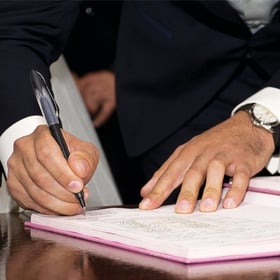 Estimated reading time: 2 minutes

One investing option that is available to people who own self-directed IRAs is the ability to purchase ownership in a limited liability company (LLC).

An LLC is a legal structure that provides tax advantages granted to partnerships by the Internal Revenue Service (IRS) while, at the same time, reducing the legal liability of the individual partners or owners in the same way that a corporation would.


Unlike people who own shares in "C" corporations or "S" corporations, people that have ownership interests in LLCs are called members, instead of stockholders or partners. Investments in these legal structures are called membership interests and units, as compared to shares of stock.

LLCs are considered securities under the laws of certain states and in those jurisdictions, people and entities who want to invest in these corporate structures need to meet these state regulations.

Utilizing a self-directed IRA to invest in nontraditional assets is a way to obtain portfolio diversification, which can help to even out annual returns. LLCs are one of many options for alternative investments available to people with these self-directed savings accounts.
LLCs can be created with little time and insignificant cost, and are not taxed as entities in most states. One important consideration for individuals setting up these corporate structures is writing an LLC operating agreement that contains language allowing the LLC to receive pass-through tax status, like that of a partnership. For this reason, it is important to consult an appropriate attorney who knows about the federal and state laws that govern these companies.
LLCs that are set up to provide pass-through tax treatment are not taxed at the corporate level, which allows profits to flow through to IRAs or other self-directed savings accounts. The LLC can be incorporated in the state where the investments are made so that the IRA owner will not have to pay additional filing costs in both the state of domicile and the states where the LLC is making investments.
Working with The Entrust Group to use a self-directed retirement account to invest in an LLC can provide you with many benefits. Working with Entrust provides you with local service as we have offices nationwide. We make investing in LLCs with your self-directed IRA easy.
If you feel that using a self-directed IRA to purchase membership in an LLC is right for you, contact us today.