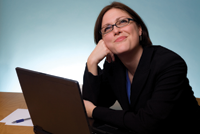 Self-directed IRAs are becoming more popular than ever as people want greater control and a wider variety of choices than are typically offered in a traditional brokerage account. These choices are categorized as Alternative Investments, and they cover a wide range of investment opportunities. Precious Metals (primarily gold and silver) have always been a popular addition to help balance and diversify an investor's portfolio. The recent drop in precious metals prices ignited record sales for physical gold and silver products. Let's examine the many reasons that an investor might include precious metals in their Entrust IRA.
Precious metals include gold, silver, platinum and palladium. Gold and silver are by far the most popular as multiple factors affect their value, not just their industrial usage. Platinum and palladium are valued almost solely for their industrial uses, and their prices are most often driven by supply and demand. For the purposes of this article, we will focus on gold and silver.
The most common reason for buying gold and silver is that they are a hedge against inflation. This can be illustrated by the following story. In 1937, a gallon of gas cost around 20 cents. If you had two 1937 dimes, you could purchase your gallon of gas. Today, it would take you 30-40 dimes to buy the gallon of gas. However, if you had two 1937 dimes, which contain 90% Silver, the value of the Silver in those dimes would still buy you a gallon of gas today. This demonstrates how gold and silver can maintain their purchasing power even as inflation goes up.
Gold and silver's effectiveness as a hedge against inflation is a sound reason to purchase, but there are many others. Wise investors understand gold's role as a hedge against currency devaluation. Central banks across the globe, including the U.S. Federal Reserve, are printing money at unprecedented rates, while simultaneously buying gold at rates not seen in 48 years. Considering that money printing is often a precursor to inflation, many fear that the Fed's quantitative easing programs will eventually lead to inflation. But investors should draw their own conclusions about central bank activity.
CNBC financial expert Jim Cramer once referred to Gold as an insurance policy for your investment portfolio. He explained that investors should have anywhere from 5-20% of their investable assets in gold. gold prices tend to go up when negative events occur such as inflation, currency devaluations, flaring geopolitical tensions, natural disasters affecting economies and the "black swan events" that we can never predict. The reason that gold is considered an insurance policy is that investment analysts consider it an uncorrelated asset. Simply put, as stock prices go up over time, gold prices tend to go down. Similarly, when stock prices go down, gold prices tend to go up. Portfolio diversification is all about balance. You do not want to own investments where everything goes up together and then goes down together. Gold can be a key component of a well-diversified portfolio.
Whether you choose to invest in gold, silver, platinum or palladium as a hedge against inflation, protection against currency devaluation, or as a strategic portfolio diversification strategy, and whether you feel your allocation should be 1% or 25%, please consider that 0% of your investment portfolio might not be the best number.
By Peter LaTona, Director — VIP Services
APMEX, Inc
About APMEX
APMEX is one of the world's largest online Precious Metals retailers offering more than 5,000 physical Gold, Silver and other Precious Metals products for immediate delivery. APMEX provides timely information and education about the Precious Metals market and offers a vast selection of premium quality products at highly competitive prices with best-in-class service. For more information please go to www.APMEX.com or you may email IRA@APMEX.com with any IRA questions.