4 Ways to Invest in Real Estate Online with a Self-Directed IRA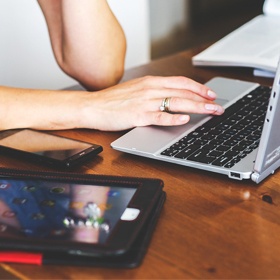 Estimated reading time: 2 minutes
Real estate is one of the most popular alternative assets among self-directed IRA owners, with investors exploring new strategies every day to make the most of their retirement savings. Recently, as technology has advanced, investors have been enjoying the comforts of investing online.
Here are four ways that you can invest in real estate online with your self-directed IRA:
Mortgage notes or trust deeds can be a consistent way to bring income into your self-directed IRA. There are many websites that currently host mortgage note auctions. By linking your self-directed IRA to one of these auction sites, you can participate in live auctions to purchase new IRA investments.

2. Tax Liens
Similar to those websites set up for mortgage note investing, there are auction sites available for those interested in purchasing tax liens. With a tax lien in your self-directed IRA, you could collect regular payments to satisfy the lien, or you could end up owning a new real estate property in the case of foreclosure.
3. Crowdfunding
With the growing momentum of crowdfunding platforms, real estate investors can take advantage of investment opportunities that were previously out-of-reach. By combining the power of many sources of investment capital, investors can use crowdfunding opportunities to reach new markets.

4. Foreclosures
Also available through online auction are foreclosed properties. If you are in the market for a new home to produce rental income for your IRA, this could be a good place to start looking.
With all online investment opportunities, make sure you are performing your due diligence. Research the website you sign up for, research the seller/auctioneer, and make sure that you have considered the variables involved in managing your new asset.
The Entrust Group myDirection Card
The Entrust Group myDirection Visa® Card can be a great tool for the online investor. For those sites that allow for use of a stored-value debit card, this innovative card can make online investing with a self-directed IRA even easier and more convenient. Learn more: The Entrust Group myDirection Visa® Card.
If you have questions about establishing a Real Estate IRA, or if you are ready to get started, contact one of our skilled representatives for a personal consultation.