Case Study: Transactions Simplified for Real Estate Investors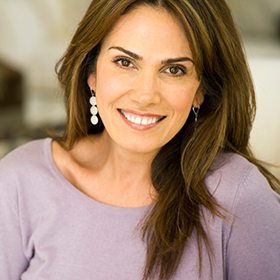 Estimated reading time: 2 minutes 40 seconds
After talking with her real estate agent, Bob Realtor, about the tax advantages of owning real estate in an IRA, Maria bought a condo using her self-directed Entrust IRA for the all-cash purchase. She worked closely with Bob and the professional staff at Entrust throughout the funding, offer, purchase, and escrow processes. Read more about Maria's purchase process here.
The property needed a few renovations before it could be rented, and thanks to the due diligence Maria did on the Entrust Learning Center, she knew that she wanted to hire a property manager and that the IRA would have to pay for that and all other expenses related to the property. Those expenses—some recurring and some one-time payments—can add up quickly. Requesting a check for each expense would take time and cost her as much as $10 per check. (On average, people who own real estate in an IRA make 35 payments a year. That's $350 out the door.)
To save time and money, Maria chose the convenience of an Entrust myDirection Visa® Card. The prepaid card is loaded with money from her IRA to pay the expenses associated with her rental property. Here are some of the ways Maria uses her myDirection card:
Contractors and Renovation: Maria bought new sinks, toilets, and bathtubs using her myDirection card. Then she hired a local plumber who accepts Visa to install them. She did the same thing when she hired contractors to paint the walls, replace the carpets, and thoroughly clean the entire condo.
Utilities, Taxes and Insurance: Maria's rental agreement includes water and garbage are in the rent. Maria set up automatic monthly payments for these bills to be deducted from her myDirection card. She also found out that her insurance company, in the town where the house is located, and the homeowners' association all accept Visa payments. That meant she was able arrange automatic payments of her property taxes, insurance, and HOA fees using her card.
It's easy for Maria to monitor the expenses from the Entrust Client Portal. She also makes sure to certify each transaction as a "property expense" when she reviews her account. That's important because property expenses do not count as distributions.
The myDirection card makes paying one-time and repeat property management expenses fast and convenient. Maria saves money by avoiding repetitive check fees. She also has the security of being able to certify and review expenses on the Entrust Client Portal.
Maria isn't the only one to appreciate the ease, convenience, and security of the myDirection prepaid Visa card. Here's what other Entrust clients say:
"The card is better than having to submit a check request for everything, the fees can rack up."
"This is a must have for people who hold rentals in their account to pay for services on site such as a plumber."
"Use the card for one-time maintenance expenses [and] continuously . . . to pay ongoing bills and expenses."
Like Maria and other satisfied Entrust clients, you can enroll for a myDirection prepaid Visa card. Simply:
Open and fund an Entrust account if you don't' already have one
Log in to the Entrust Client Portal
Request the myDirection card
Pay for items and services, then certify and manage them online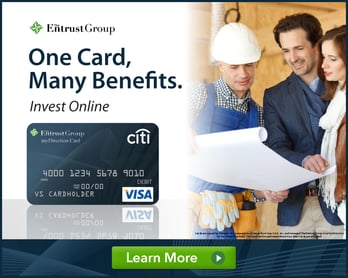 Disclaimer: Cards are issued by Citibank, N.A. pursuant to a license from Visa U.S.A. Inc. and managed TheEntrustGroup.com/myDirection by Citi Prepaid Services. This card can be used everywhere Visa debit cards are accepted.