5 Reasons to Get "AgentIRA" Ready for 2017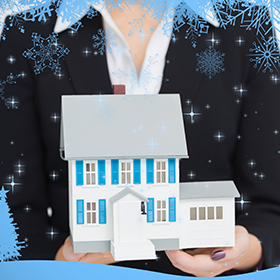 Estimated reading time: 1 minute 50 seconds
AgentIRA is Entrust's newest program designed specifically for real estate professionals. It offers brokers and real estate agents a cost-effective, individualized approach to retirement saving using self-directed IRA accounts. And because AgentIRA enhances agents' familiarity with an essential retirement saving tool, it offers them business development opportunities as well.
Here are five reasons to get started with AgentIRA today:
Real estate is the fastest-growing assets held in self-directed IRAs.

That's because people prefer to invest in what they know. Most Americans have owned a home and feel comfortable with real estate as an investment. They also know that, historically, real estate holds its value.


AgentIRA helps agents tap into the approximately $5 trillion held in IRAs.

They have access to educational materials (articles, videos, industry insights) and marketing materials (postcards, flyers, email templates) that will set them apart as a Real Estate IRA expert and open up new business development opportunities.


Tax deadlines are on everyone's mind from January to April.

People are primed to open a new IRA or contribute to an existing plan before April 15. That makes it the perfect time to talk with prospects about investing in real estate with an IRA.


The first quarter of the year is when most IRA account holders make their real estate purchases, according to Entrust data.

The more prepared your agents are to meet that demand with a thorough understanding of how real estate investments work in an IRA, the more transactions they will be able to close. (And the more they will be able to contribute to their own self-directed IRAs using AgentIRA.)


Your agents deserve their own opportunity to save for retirement and invest in what they know best.

AgentIRA allows them to contribute a percentage of their commissions on real estate transactions directly to their tax-advantaged, self-directed IRA.


Learn more about the benefits of getting AgentIRA ready today by going to the Entrust AgentIRA page.