You Asked, We Answered: How to Save Money and Time on Your Entrust Account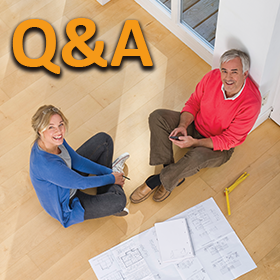 Estimated reading time: 3 minutes
Entrust recently held an exclusive webinar for its clients in efforts to educate them about our money and time saving product: The Entrust Group myDirection Visa® Prepaid Card. During the webinar, we collected questions asked by attendees who were interested in saving time and money on their Entrust account. These questions range anywhere from using the card for reaccuring expenses on investment properties, to buying stocks with the card. Continue reading to learn more:
Q: Can funds transferred to the prepaid card be restored to my IRA account?
A: Yes. If you need to reverse funds from your Entrust Group myDirection Visa® Card back to your Entrust account, you must complete a myDirection Asset Card Maintenance Form to make the request and the funds will be returned to your account within two business days. You can find the forms in your Entrust Client Portal.
Q: Can we buy stocks via an online trading account like TD Ameritrade?
A: Yes, you can buy stocks online if Visa® cards are accepted as a payment.
Q: Is a purchase at the coffee shop a personal (non-IRA) charge that will become a distribution?
A: Yes, any personal transactions that are not an expense for your asset will be considered a distribution.
Q: Is there a cash withdraw limit from an ATM?
A: Yes, there is a $1,000 daily limit on cash withdrawals.
Q: Will all automatic withdraws (i.e., for electricity) have to be certified by me each month?
A: Yes, every transaction, even automatic recurring payments, completed with the card needs to be certified within 30 days to avoid a distribution.
Q: What is the time period from when we request a card and when we receive the card?
A: After we process your application it takes 7-10 business days for the card to arrive.
Q: Can the invoices (for example painting a house) be made out to my name or do the invoices need to be made out to the The Entrust Group FBO my IRA when using the card?
A: All invoices need to be made out to your Entrust account, same as they would if you are paying with a check.
Q: Since it's a somwhat of a credit card, do they pull your credit as part of the application process? I'm in the middle of getting a mortgage and must not have my credit pulled.
A: The card is a prepaid card that uses available cash directly from your Entrust account – there is no line of credit being established, so your credit will not be ran in the application process.
Q: Will Entrust email us reminders that we have transactions to certify?
A: Yes, you will receive a notification email when a new transaction posts to the Entrust Client Portal for you to certify. It will also send a reminder email two more times before the 30 days if you haven't certified it by then.
Q: Do you have to load funds at the time you apply for the card?
A: Yes, you must indicate an initial amount to load to the card (minimum $100) at the time that you open the card.
For more information regarding the myDirection Prepaid Visa® Card, please visit our products page by clicking the image below.